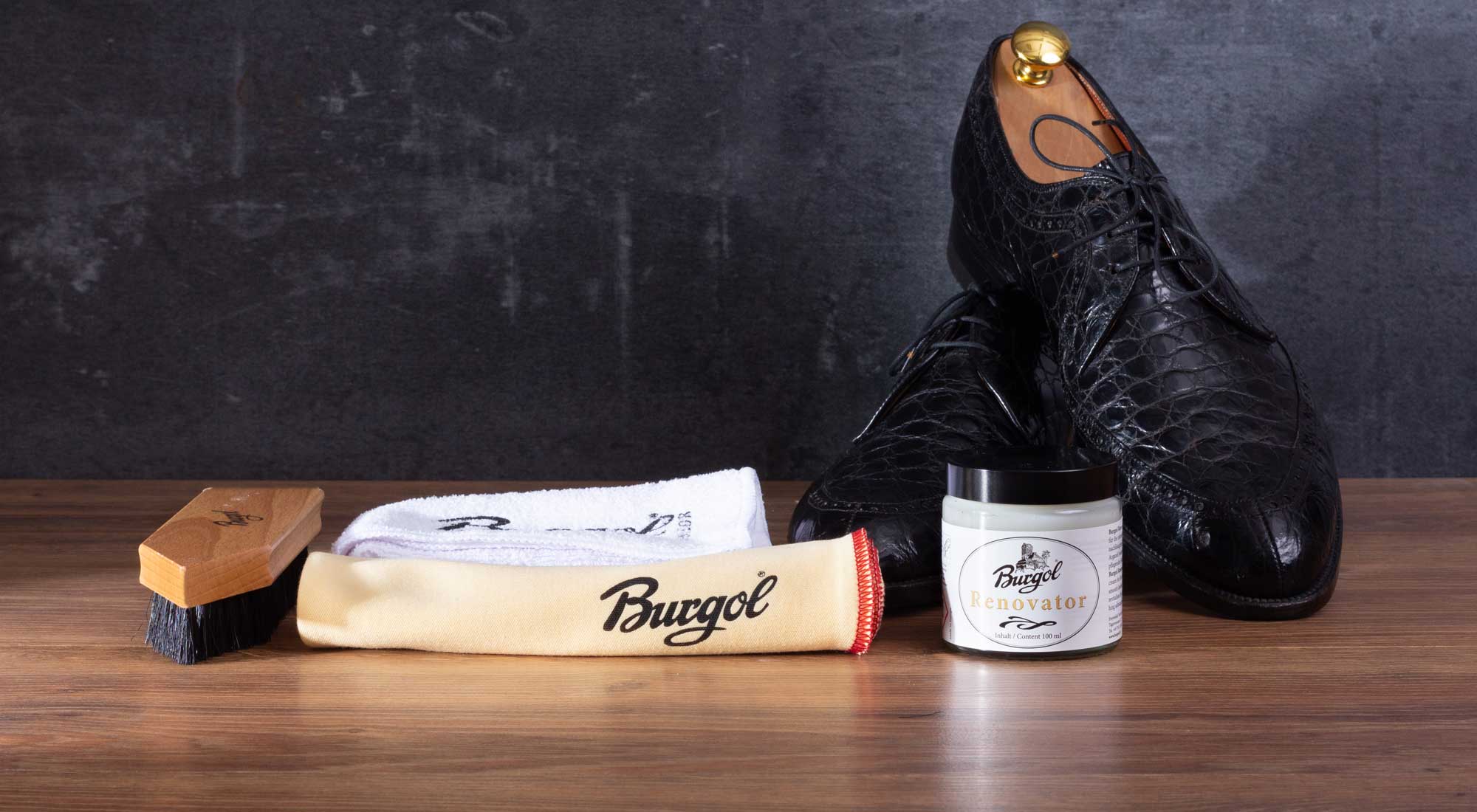 Caring for exotic leather shoes
The term exotic leather covers many different types of leather. In our small shoe care guide, we start with snake leather, crocodile leather, alligator leather and some types of fish leather. What they all have in common is a scaly and usually shiny surface.
Fortunately, many of the animals from which exotic leather comes are now protected by the Washington Convention on International Trade in Endangered. Thanks to enough other types of leather, one should ask oneself whether leather from exotic animals still needs to be processed at all.
The shoes in our example picture are made of alligator leather and are already about 60 years old.
Step 1: Clean shoes
Due to the smooth, scaly surface, dirt rarely penetrates the leather, it just lies on top of the leather. A light brushing, always in the direction of growth of the scales, with the Burgol Luxury Dirt Brush is sufficient. Other dirt can be removed with the Burgol JUNIOR Microfibre Cloth and a little water.
Step 2: Care for leather
Like other types of leather, exotic leather must not dry out. Take up some Burgol Renovator with the Burgol Premium Polishing Cloth and apply it evenly and sparingly to the leather. If the leather is very dry and the Renovator is absorbed immediately, repeat the process.
Polish the exotic leather with a clean cloth.
Do not use shoe care products containing solvents on exotic leather, as solvents can dry out exotic leather and the flaky surface becomes brittle.