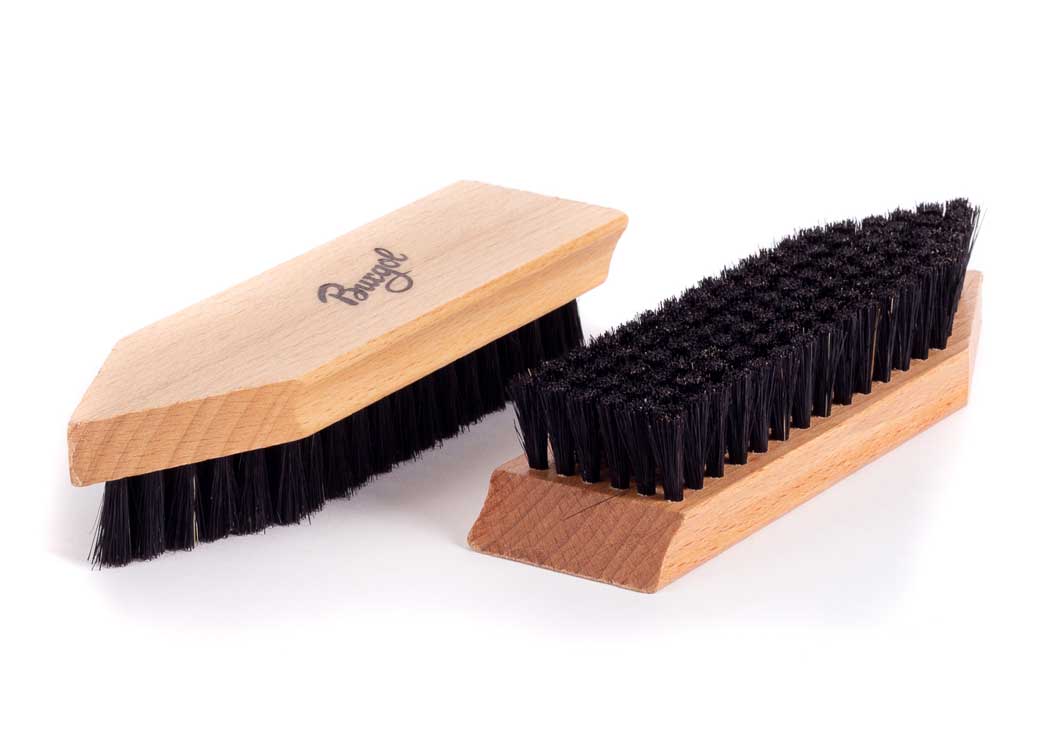 Burgol Luxury Dirt Brush
The Dirt Brush for the fine
This Burgol fine brush, tufted with boar bristles, is suitable for cleaning the upper leather of smooth and suede shoes.The selected bristles with a length of 20 millimetres are arranged particularly densely on the wooden body.
Sustainable production in Germany
The Luxury Dirt Brush from Burgol, like all other Burgol brushes, is made of domestic beech. The brushes are produced in a small brush factory in the southern Black Forest.
This brush factory has been producing high-quality brushes for shoe care for more than 150 years now. In the past and present, electricity is generated partly from hydroelectric power. However, due to the use of modern machines in offices, production, warehouses and shipping, today's energy requirements are considerably higher and therefore a part of the energy is nowadays also generated by solar energy. Eighty per cent of the energy requirements of the plant is obtained and covered by these two sources.
Fine black bristles
Suitable for smooth and suede leather
Particularly tightly tufted
Brush body made of domestic beech wood
Bristle length 20 millimetres
Dimension 180 x 47 mm