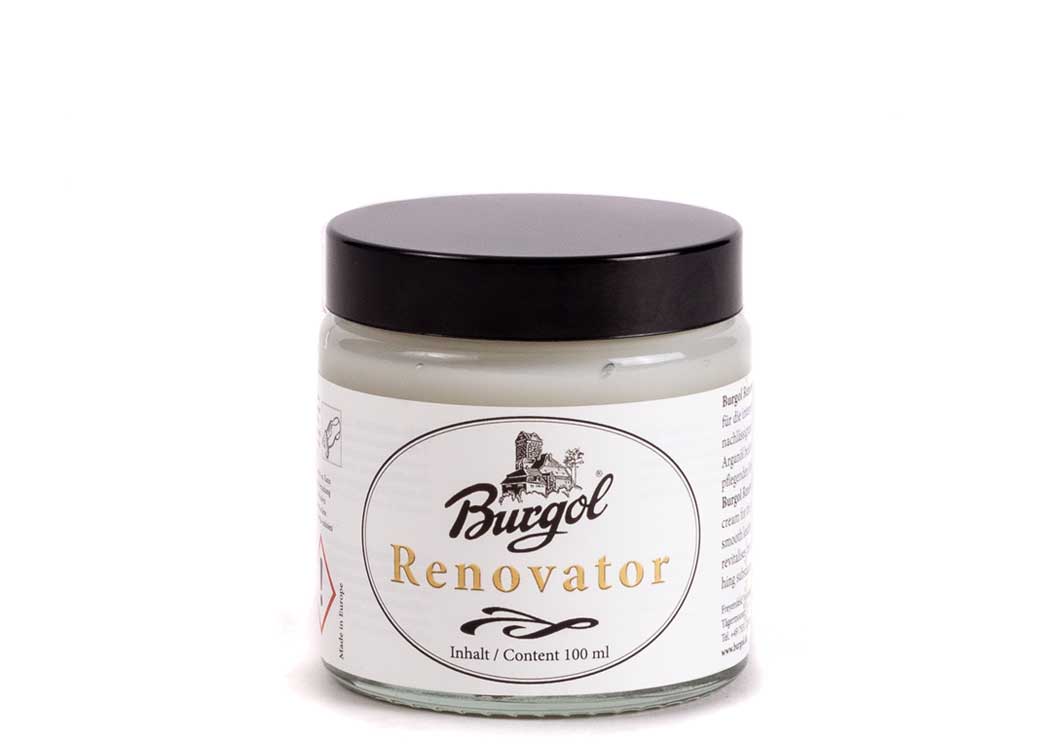 Burgol Renovator
Anti-aging with argan oil
If leather is neglected and not cared for over a longer period of time, it needs intensive care.
A rich combination of nourishing ingredients, enriched with argan oil, restores missing moistures to the leather and increases its elasticity.
We tested our Burgol Renovator for almost a whole year on countless shoes made of many different types of leather with a wide variety of colourings. Many shoes made of calfskin and cowhide, but also shoes made of shell cordovan and reptile leather.
Not only for shoes
Besides shoes, the Burgol Renovator is also suitable for other leather goods, such as cases, bags and belts.
Product details
With argan oil
For shoes and other leather goods
Intensive care for neglected leather
Colourless
Contents 100 ml in a glass jar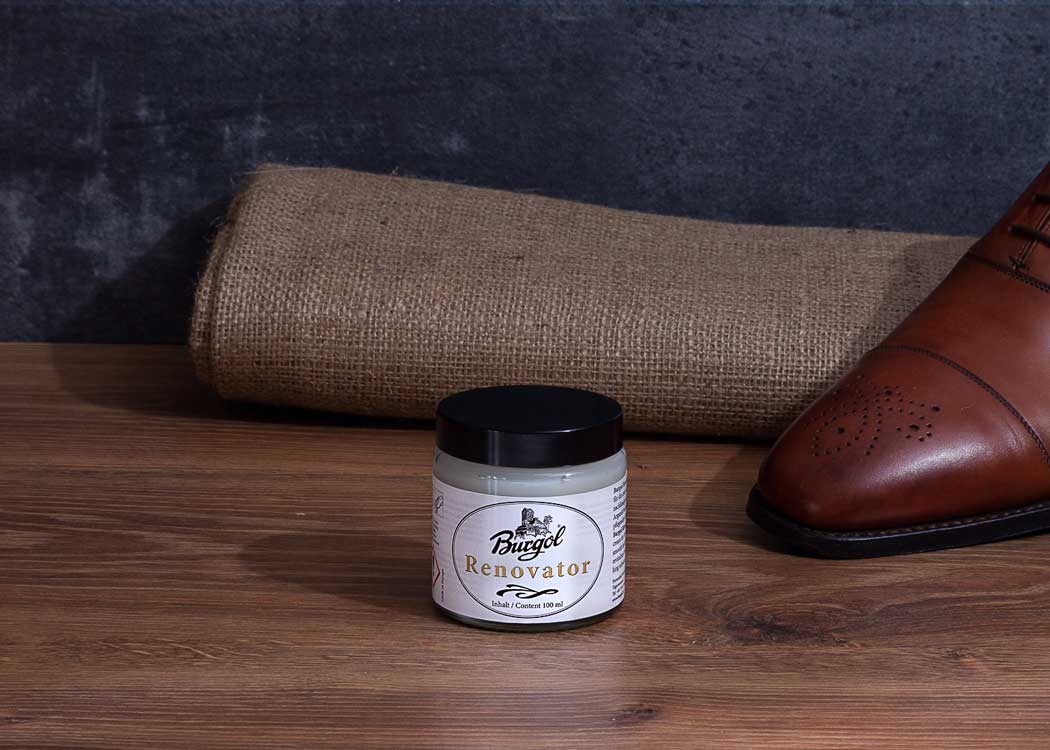 Application
Apply Burgol Renovator thinly and evenly to cleaned leather with a cloth. Allow to soak in for a few minutes. Polish with a horsehair brush.