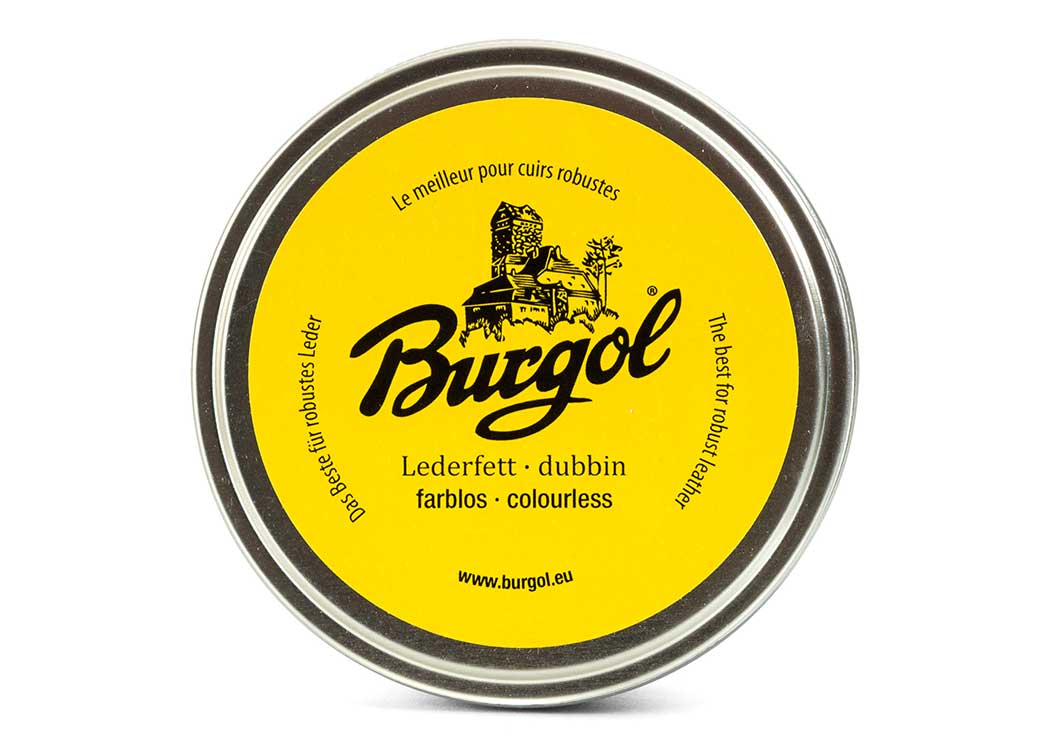 Burgol Dubbin
The improved formula
In the new Burgol Dubbin formula, we have consistently refrained from adding Juchten (birch tar oil). It is now a product that contains only natural oils and fats, i. e. no irritating ingredients and therefore does not require any warnings according to the new CLP regulation of the EU. For this reason we have changed the name of this product. The old name Burgol Juchtenfett became Burgol Dubbin.
For many leather products
The Dubbin can be used to care all natural, robust types of leather used in the best motorcycle-, boat-, work-, hiking- and mountaineering shoes. Furthermore, it is abiker's insider tipp for the saddlebags and biker boots exposed to the weather. Dubbin keeps the leather soft, supple and highly water-repellent. It is made from pure vegetable waxes, special oils and greases produced in France. Apply it to the leather with a cloth or application brush.
Cares and nourishes robust leather
Impregnates
Natural ingredients
Without birch tar oil (Juchten)
100 millilitre capacity
Metal tin with screw cap

Application
As these are natural ingredients, we advise you not to expose Burgol Dubbin to temperatures well above 30 degrees Celsius. This could cause the Dubbin to become very soft. Conversely, it becomes quite hard at very low temperatures, like butter in the refrigerator. Apply the Dubbin very thinly with an application brush or a cloth and let it work its way into the leather. It does not need to be polished.