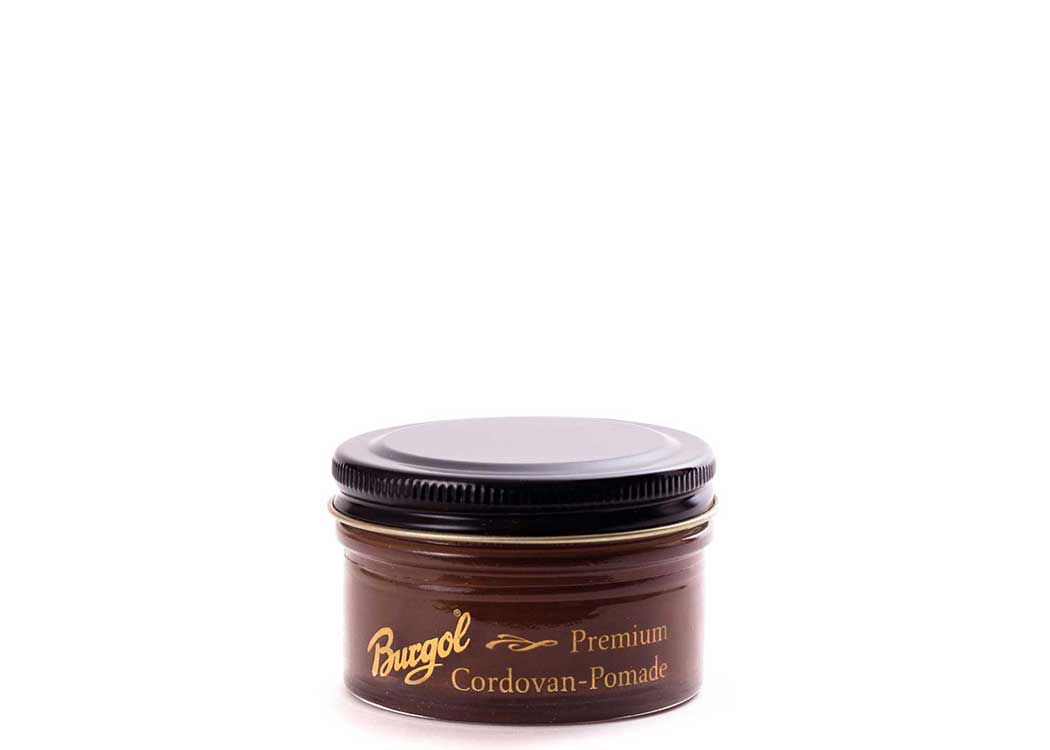 Burgol Cordovan Cream Polish
The shoe polish for Shell Cordovan Leather
Shell Cordovan, also simply called horse leather, has very special properties. In addition to the very dense structure and the very special gloss, it is strongly oiled during manufacture. Shell Cordovan therefore needs care products adapted to these special properties.
Burgol's Cordovan Cream Polish is ideal for all shoes, bags, iPad cases, wallets and belts made of Shell Cordovan leather.
The colours have been matched to the well-known manufacturers using Horween's Shell-Cordovan, such as Heinrich Dinkelacker, Shoepassion.com, Ludwig Reiter, Altwien, Carmina, Alden, Allen Edmonds and Trickers, Shoepassion and KREIS Ledermanufaktur.
Cordovan is a very high quality and rare leather made from horse leather. Only a small part of the horsehide can be processed into real Cordovan, namely the croup area. These are two shell-shaped leather parts which have the shape of a shell. The English translation of "Muschel" is shell, hence the name Shell-Cordovan. Only 1.5 pairs of shoes can be made from these shells.
Special shoe care product for shoes made of Shell-Cordovan
Refreshes colours
Nourishes the leather
50 millilitre capacity
Glass jar with screw cap
5 colours to choose from - black, dark brown, brown, light brown, bordeaux - plus colourless

Application
Take up a little Cordovan Cream Polish with the Burgol Jar Brush or a cotton cloth and massage it evenly into the leather. After approx. 10 to 15 minutes, the leather can then be polished out with a horse hair brush. You get even more shine with a Fine Polishing Brush (goat or yak hair) after the horsehair brush. Scratches in the upper leather are best removed with a Shoe Bone or Polishing Bone or Deer Bone.
Colour chart