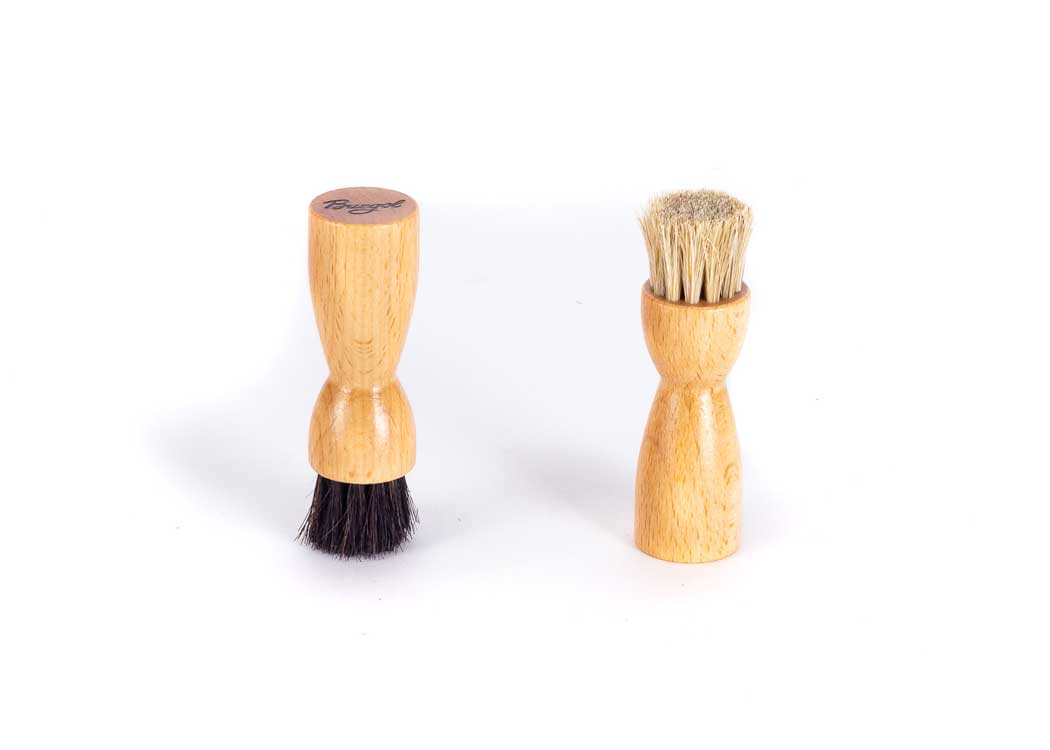 Burgol Jar Brushes
The extra long jar brushes
The Burgol Jar Brush can be used as an application brush for applying hard wax cream from the tin can, as well as for shoe care with a shoe polish or, more precisely, an emulsion cream (Shoe Pomade Cream) from the glass jar. With its longer brush wood, the jar brush also reaches the bottom of the larger jar glass.
After use, it is advisable to clean the Jar Brush from the excess shoe polish with a cloth so that the high-quality horsehair does not stick together.
Like all Burgol brushes, the Jar Brushes have also been developed in Germany and are manufactured in the Black Forest using domestic beech wood. Burgol's Jar Brushes are fitted with either light or black undyed horsehair.
For a safe and practical storage of the Burgol Jar Brushes we recommend the Burgol Brush Caddy.
Made of beech wood
Black or light horsehair
Length: approx. 9.8 cm