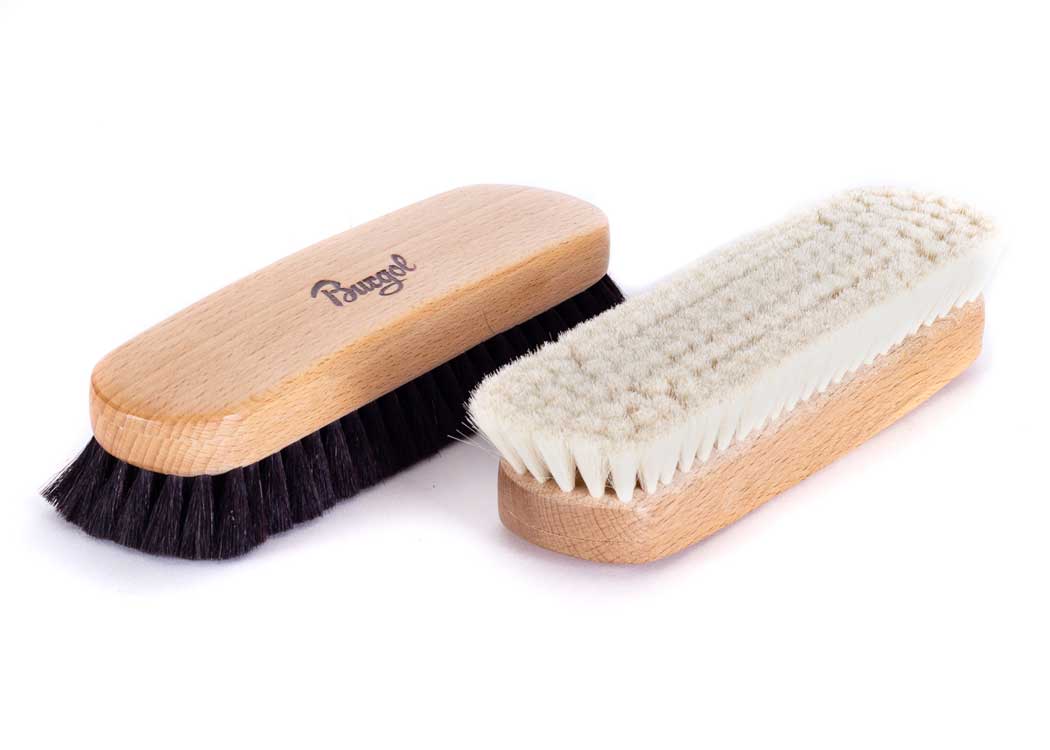 Burgol Goat Hair Brush
Goat hair for fine polishing
The hand tufted goat hairbrush is an invention of Burgol from 2004 in cooperation with our brush manufactory in the northern Black Forest.
Like all Burgol Fine Polishing Brushes, it is drawn in by hand on the brush woods developed by Burgol. Only undyed goat hair of the highest quality is drawn in.
Several professional shoe polishers such as Peter Borggreve from Berlin and Valentin Zamora Lopez in the KaDeWe have been using their goat hair brushes since 2005 and have polished about 50,000 pairs of shoes with them.
Length of the brush body: 180 mm
Width: 55 mm
Hair length: ca. 20 mm
Weight: ca. 130 grams
Light or dark goat hair
With side handle groove