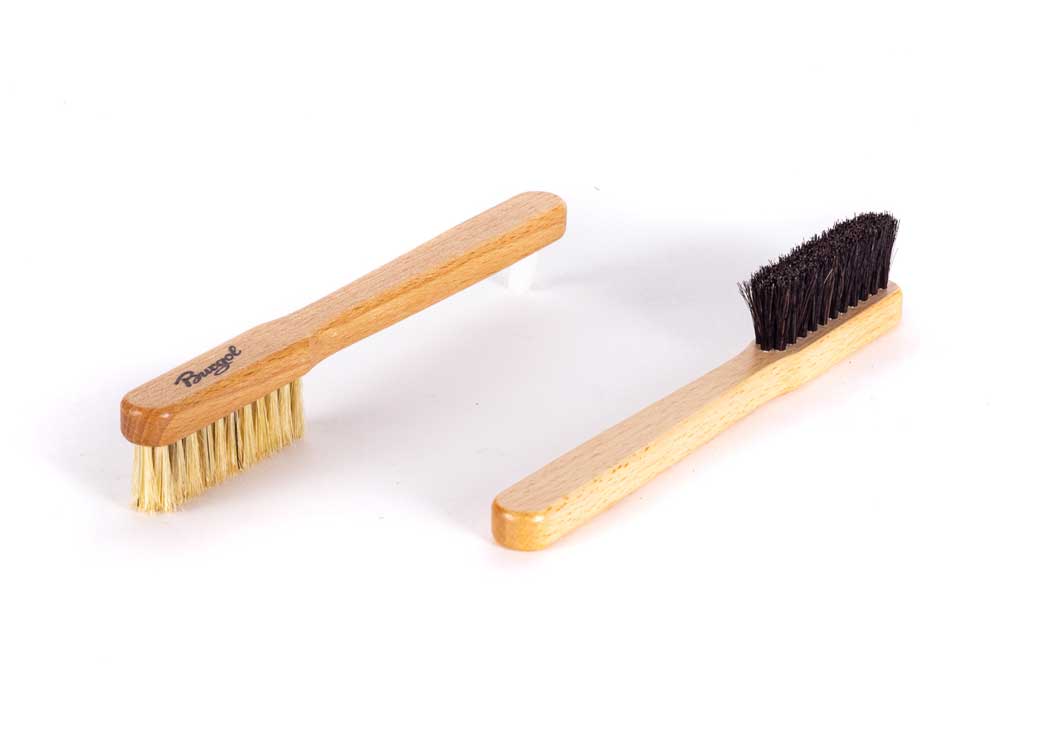 Burgol Dauber Brushes
The dauber brush for narrow places
The Burgol Dauber Brushes, or simply called application brushes, are 180 mm long like all Burgol brushes and are therefore ideal for maintaining the angle of the sole edge.
This is the part of the shoe, as the name suggests, between the sewn on the leather outsole and the upper of the shoes.
The Burgol Dauber Brushes are tufted with pure tail hairs of the horse. The hairline of the brush head is 60 mm long, so that Burgol's shoe wax can be optimally absorbed from the 100 ml tin for creaming.
For maintenance of the sole edge angle
Brush head 60 mm
Length 180 mm
Beech wood
Made in Germany
With light or dark horse hair
Optimum uptake of shoe wax from tins