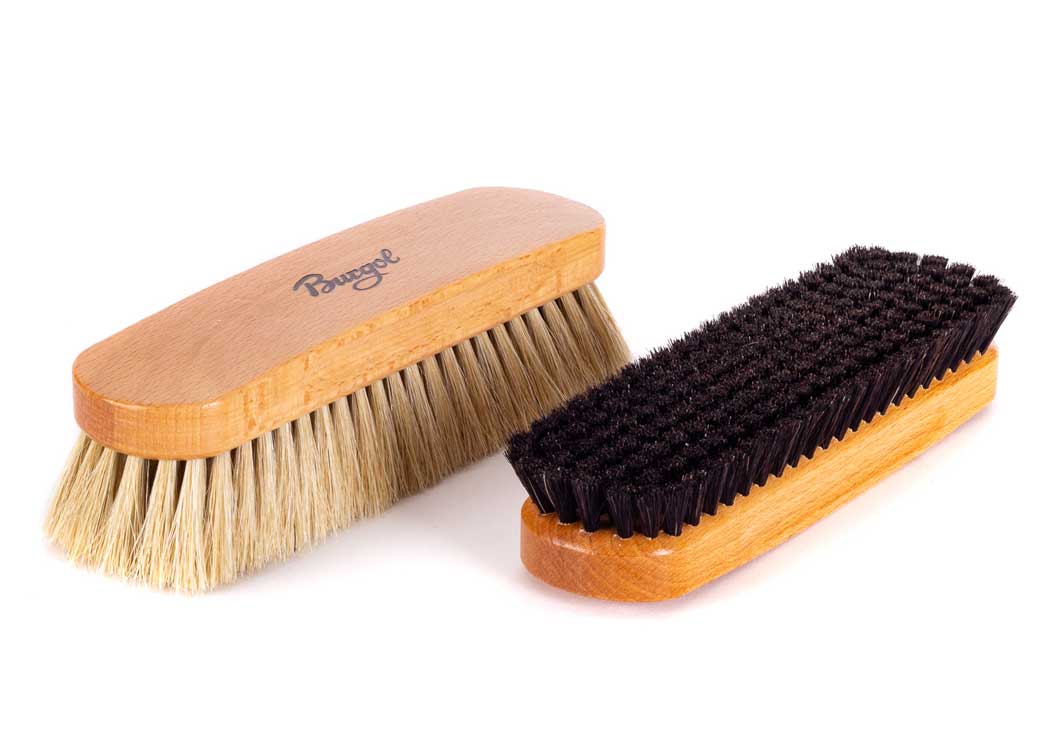 Burgol Brushes Horse Hair
Burgol Polishing Brushes from practice for practice
Burgol horse hair brushes are exclusively equipped with undyed tail hairs from the horse. Cheap brushes, on the other hand, use synthetic, cow or mixed hair. The hair length is 15 mm for the dust brushes and 22 or 30 mm for the fine Polishing Brushes, which are available in light and black.
All Burgol brushes are manufactured in 2 small factories in the Black Forest. We attach great importance to the fact that only domestic beech woods are used for the production of Burgol brushwoods. No tropical or rainforest wood is used. The Burgol brushes, which are equipped with horsehair or wild boar bristles, as well as the crepe and suede brushes are produced in the southern Black Forest in a production plant, which look back on more than 150 years of tradition in the brush production. The brush manufacturing has been at home in the Black Forest for generations.

Burgol's fine Polishing Brushes, which are hand tufted, contrary to he machine tufted ones, are manufactured in a small factory in the district of Rottweil in the northern Black Forest.
Material: beech wood, light or dark horsehair
Length brush body: approx. 18 cm
Hair length: 15 mm, 22 mm or 30 mm
Polishing area: approx. 19 cm x 5 cm
Made in Germany