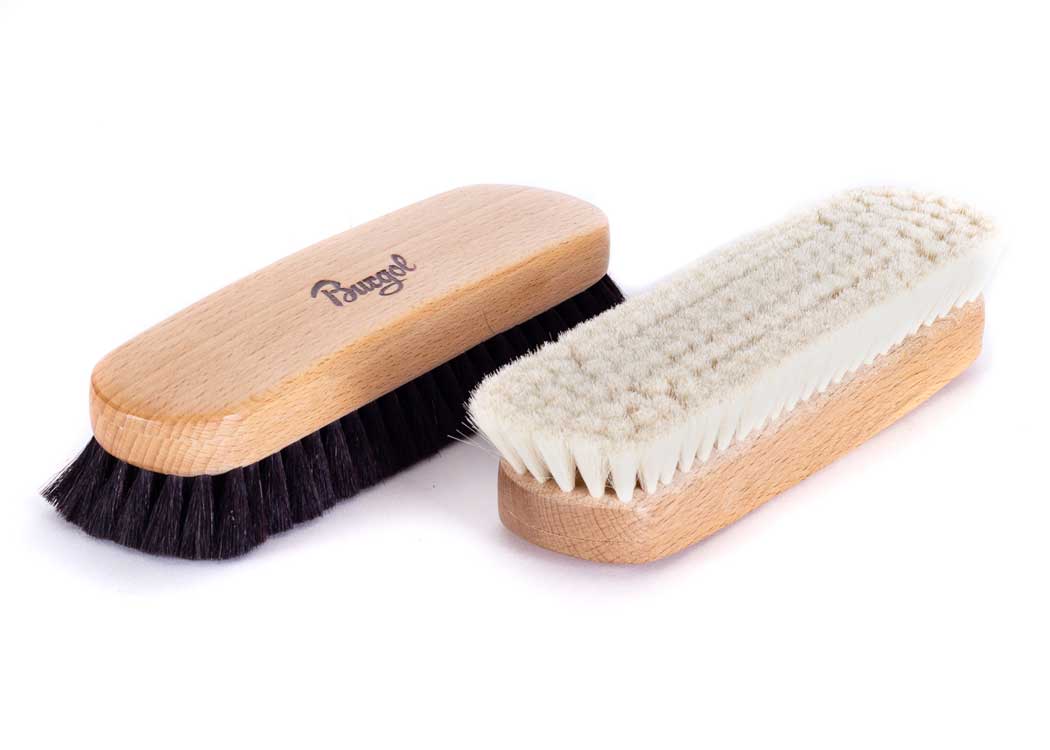 Goat hair for fine polishing
The hand tufted goat hairbrush is an invention of Burgol from 2004 in cooperation with our brush manufactory in the northern Black Forest.
Like all Burgol Fine Polishing Brushes, it is drawn in by hand on the brush woods developed by Burgol. The special feature is the 7 rows of hair. Only undyed goat hair of the highest quality is drawn in.