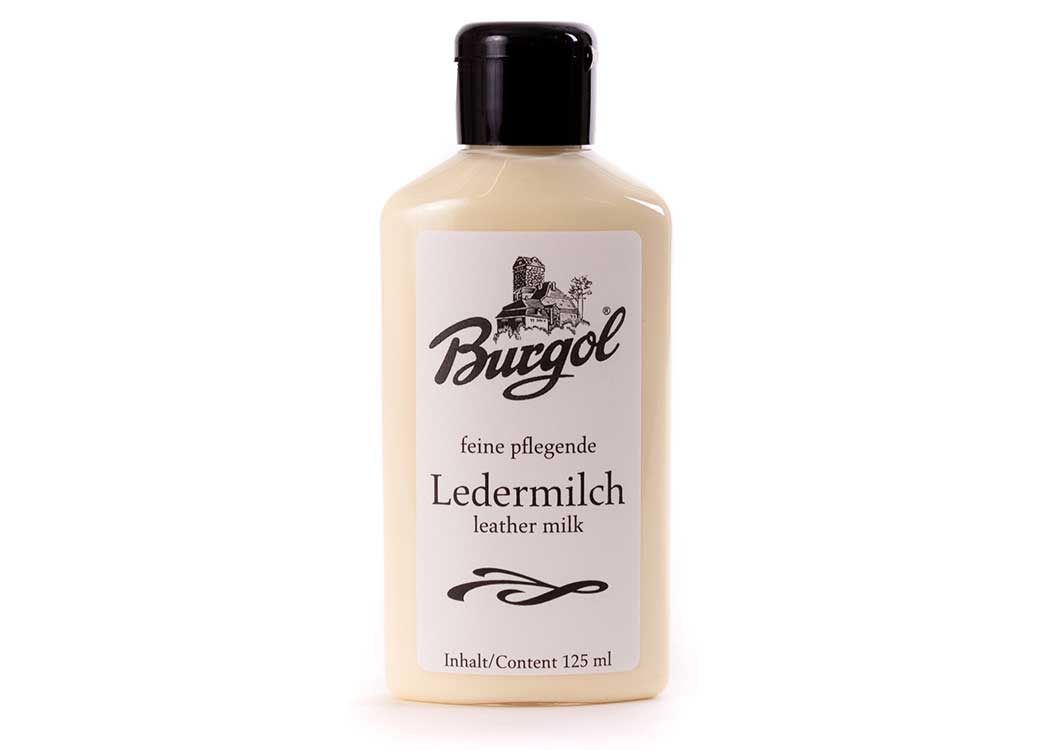 Burgol Leather Milk
Leather Milk for gentle cleansing and deep care
Burgol Leather Milk has been developed for the care and cleaning of fine smooth and embossed leathers as well as braided leather. It is also used for impregnation, colour refreshment and preserving the suppleness of the leather. Just like a hand cream, Burgol Leather Milk protects the leather from drying out. Suitable for many exotic and reptile leathers.
Our Leather Milk contains natural ingredients such as lanolin and is solvent-free.
Cares and nourishes smooth and embossed leather
For shoes and other leather articles
Colourless
125 millilitres capacity

Application
Apply a little Leather Milk to a clean lint-free cloth and massage it into the surface of shoes or other leather articles with gentle pressure. Leave to absorb for a few minutes and then wipe off the excess Leather Milk with a clean cloth or polish it if necessary. For leather goods that come into contact with clothing, please ensure that the excess Leather Milk is well absorbed and then properly rubbed off. Superfluous Leather Milk may otherwise leave stains on clothing.