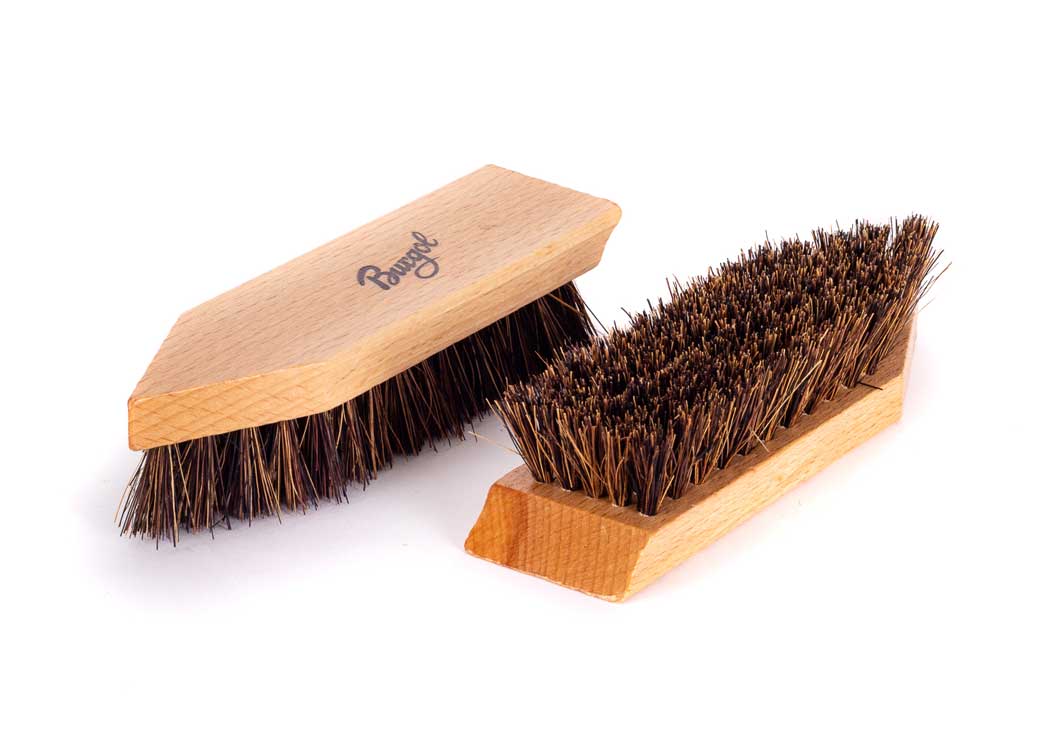 Burgol Dirt Brush
The Dirt Brush for the rough
This Burgol rough brush, tufted with coconut and sugar palm fibres, is suitable for wet-cleaning coarse soles of boots-, hiking-, mountain-, outdoor- and work shoes as well as sports-, football- and above all golf shoes.
With the tip at the front and the bevelled back part of the brush body, you can easily remove stones and other objects from the soles of your shoes. Sustainable production in Germany.
The Dirt Brush from Burgol, like all other Burgol brushes, is made of domestic beech. The brushes are produced in a small brush factory in the southern Black Forest.
This brush factory has been producing high-quality brushes for shoe care for more than 150 years now. In the past and present, electricity is generated partly from hydroelectric power. However, due to the use of modern machines in offices, production, warehouses and shipping, today's energy requirements are considerably higher and therefore a part of the energy is nowadays also generated by solar energy. Eighty per cent of the energy requirements of the plant is obtained and covered by these two sources.
Robust bristles made of natural fibres
Suitable for wet cleaning
Tip serves to remove stones from the sole profile
Brush body made of domestic beech wood
Weight: 95 gr
Dimensions: 180 x 47 mm