Burgol - Sponsor of the German Hickory Golf Championships 2018
On June 15th and 16th 2018 the 1st South German Hickory Championship will take place in Golfclub Schloss Langenstein. Burgol will be the main sponsor. The Premium Shoe Care products Shoe Pomade Cream and Shoe Polishing Wax are also ideal for the care and colour refreshing of golf shoes.
Playing golf according to the old rules, with a handicap already resulting from the use of traditional irons and woods, and this in a Victorian ambience, that means hickory. The approved shafts of the golf clubs are all made of the wood of the hickory tree, which provides a certain amount of elasticity necessary for the golf swing. The heads were made before 1935. Lovers of hickory golf are passionate sportsmen with a penchant for more challenge and the spirit of the game. Because the hickory clubs with the bound leather handles are not so easy to handle. Of course, many people are also tempted to think back in time with noble clothes, stylish golf bags and a down-to-earth style...
In addition to the tournament mentioned above, you can always find members of the German Hickory Golf Society at the Golfclub Schloss Langenstein.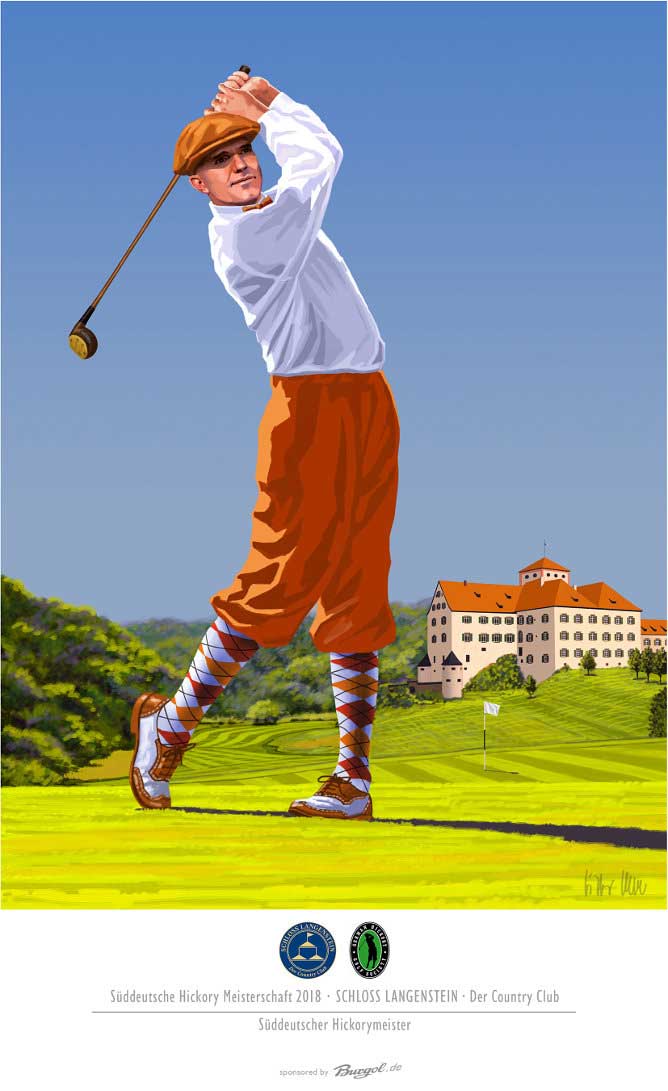 Burgol has just the right prerequisites for being main sponsor: with its Shoe Pomade Cream, Shoe Polishing Wax and various Polishing Brushes and Fine Polishing Brushes, Burgol has just the right shoe care products in its range to give valuable leather shoes colour, care, protection and shine. For further information on these articles, please browse our website or click directly on the corresponding product link in the text.
Burgol is main sponsor of the 1st South German Hickory Championship.