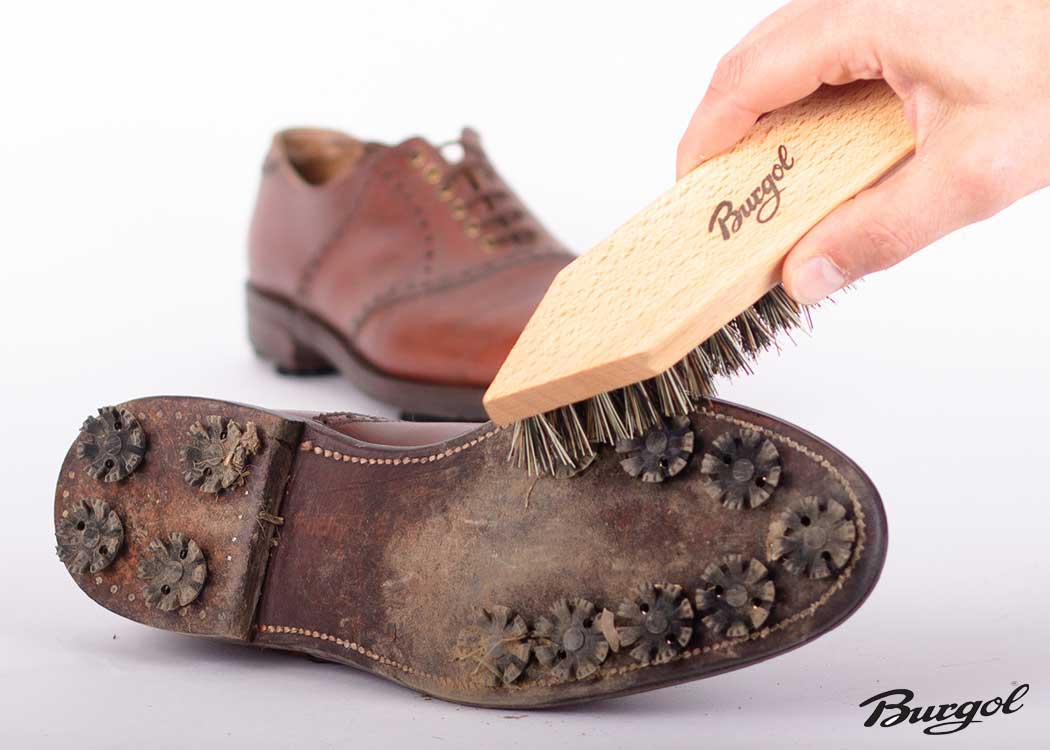 Sole care for high-quality golf shoes
Classic, high-quality golf shoes have a sewn-on leather outsole with soft spikes. Without some care, changing the spikes will be more difficult.
So that these plastic spikes retain the necessary grip, golf shoe soles should be cleaned and cared for after the round on the golf course.
Remove the coarse dirt with the Burgol Dirt Brush made of strong and resistant plant-fibres. With the tip of the Dirt Brush you can easily remove small stones and resilient grass particles from the sole and heel.
You can also work with water and the Burgol Dirt Brush for particularly resistent dirt rests.
To ensure that the leather sole lasts long, it should be treated twice a golf season with the Leather Sole Oil.
A caddy master gave the hint when changing the spikes, add a drop of oil to the thread so they can be changed more easily in the future. You don't need to buy extra oil, a drop of our Leather Sole Oil will do.
The golf shoes in the picture are of course treated with Burgol Shoe Pomade Cream and Burgol Shoe Polishing Wax.
Furthermore, we wish "enjoy the game" for the rest of the golf season.