Shoe care seminar with Rainer Ersfeld and Burgol
After more than 100 shoe care seminars in Germany, France and Switzerland since 2004 and a two-year break, the shoe care expert Rainer Ersfeld finally revealed a few hours of his extensive knowledge on November 15, 2018. Die Massnahme in Constance invited to small snacks and a really good wine to indulge in the relaxed atmosphere of shoe shining.
The evening began in a cosy atmosphere with a few conversations about the lady and gentleman's style. After a short speech by Thomas Kuschel and a toast to the upcoming evening, the various shoe models and their histories were explained which led to many interesting questions. The second part was the presentation of the various shoe care products from the Burgol range, always with explanations on how to use them on the basis of the appropriate footwear. The actual highlight was introduced by Mr. Ersfeld with the bathed shoe, afterwards the seminar participants were allowed to treat their own shoes. The response was great enthusiasm and the wish for another appointment. After all, not every shoe topic can be dealt with in detail on such an evening after the concentration had been reached after 4 hours of intensive work.
Here you can find some impressions of the shoe care seminar in Die Massnahme Konstanz: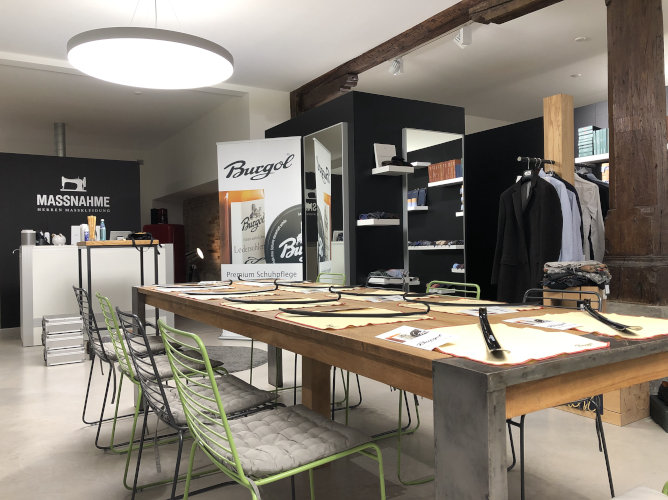 The new shoe care seminar in cooperation of Die Massnahme in Konstanz and the shoe care Burgol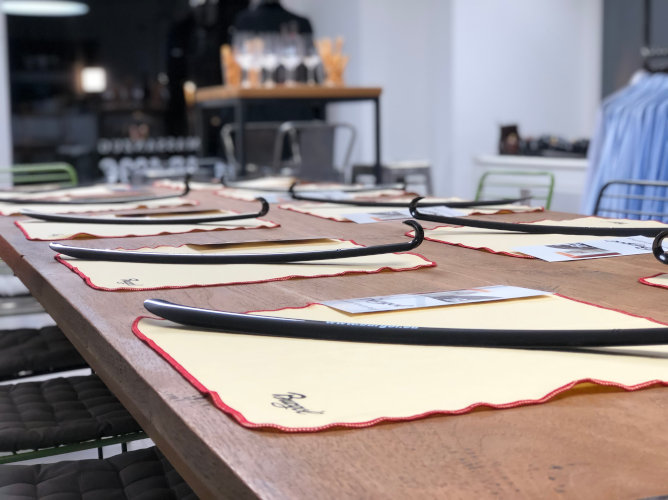 It's served - Shoehorn and Premium Polishing Cloths from Burgol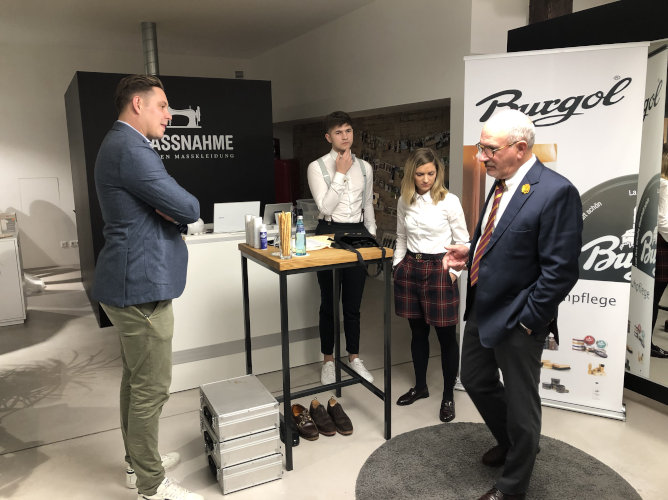 Interested participants are waiting for the start of the shoe care seminar in Die Massnahme Constance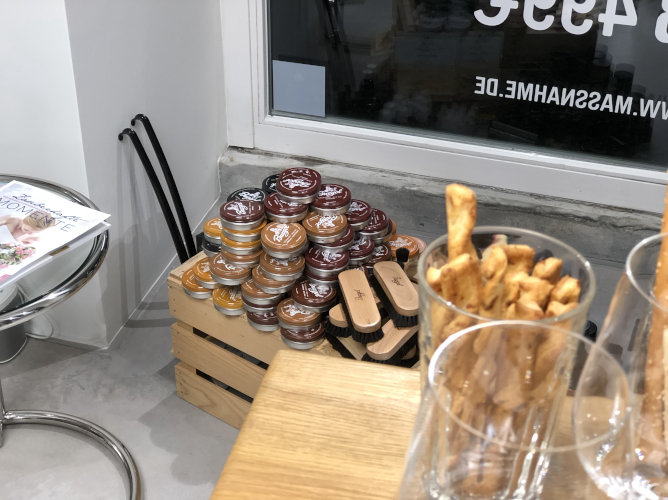 With snacks and good wine, shoe care is easier.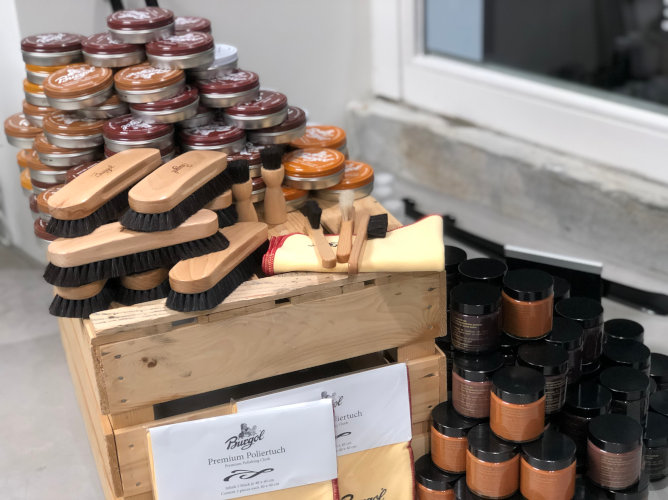 The Burgol assortment in Die Massnahme in Constance near the cathedral - stylishly arranged!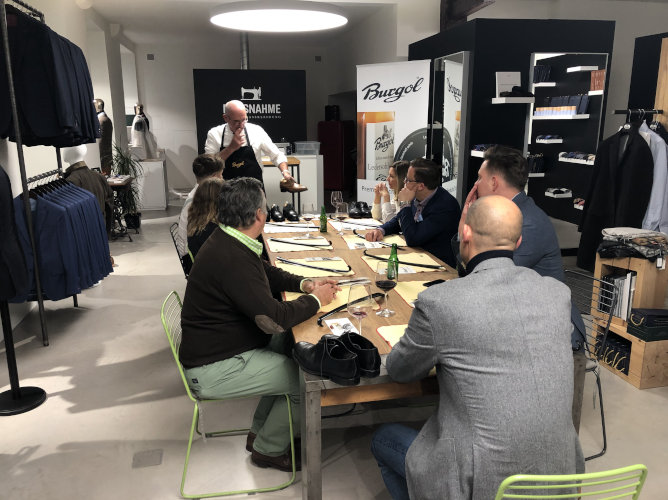 Here the individual shoe models are explained.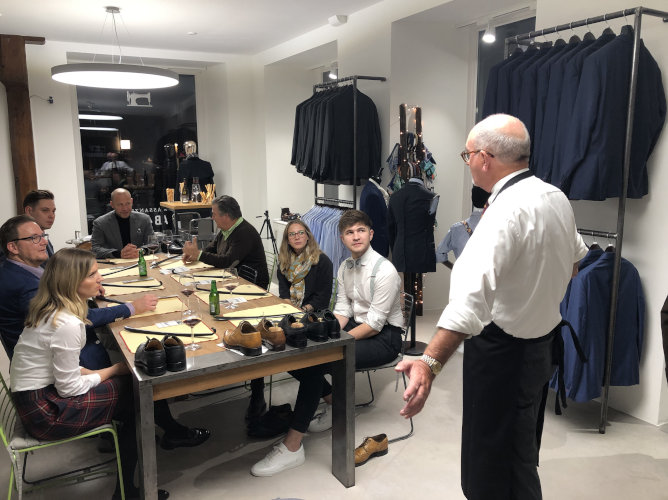 The selected group of participants this time consisted of 30% women.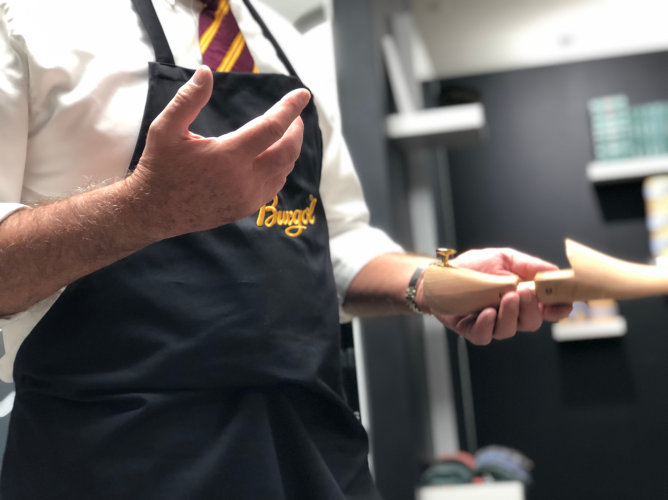 The shoe trees as an important instrument of passive shoe care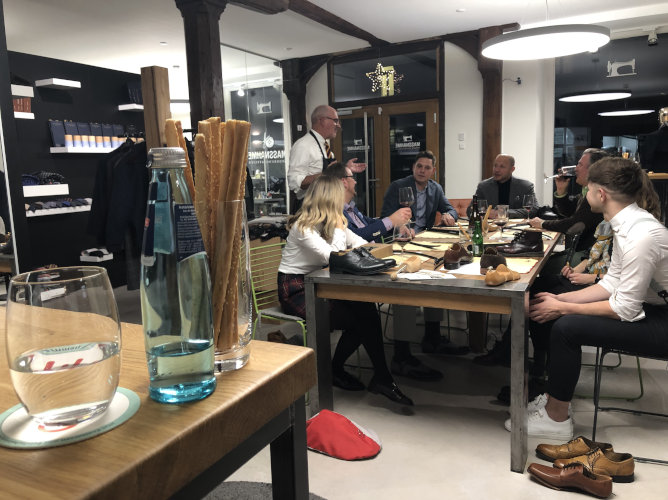 All participants of the shoe care seminar were full of curiosity and knowledge.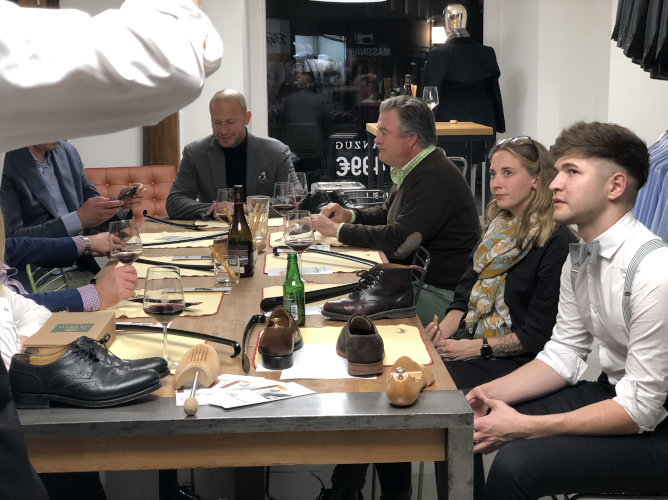 The demonstrations on footwear and shoe care were very descriptive and memorable throughout.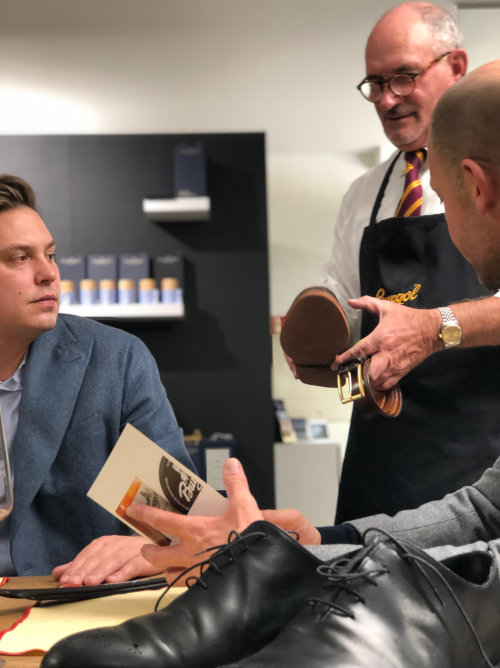 Which shoe care product is best suited for which shoe? Rainer Ersfeld provides well-founded answers.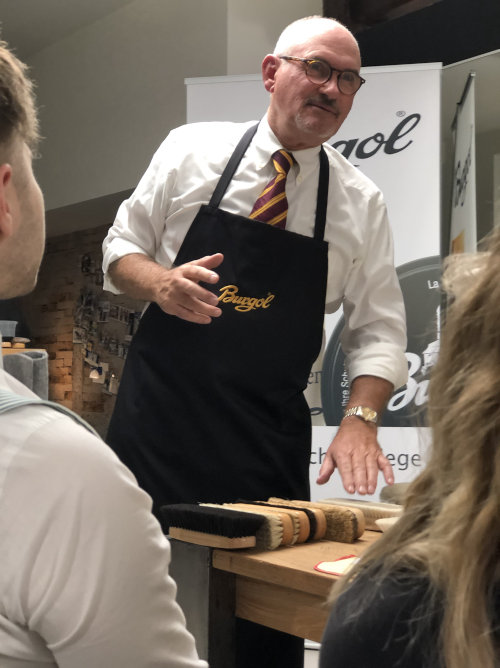 The shoe brushes of course play an important role in shoe shine, shoe care and shoe shine.