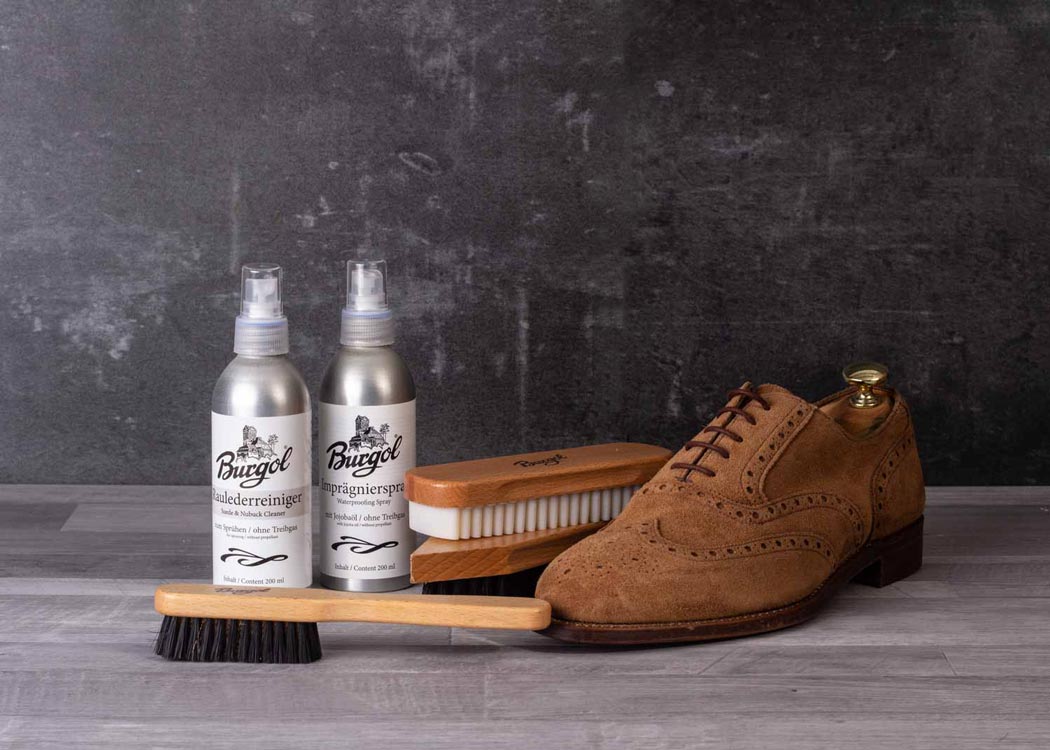 Two new products for friends of suede leather
Suede shoes have a reputation for being particularly sensitive. With the proper care, suede shoes can be worn in any weather.
Suede shoes are very easy to care for. Over a long period of time, brushing is sufficient. Only when dirt has stuck on or in the suede leather, a little more effort is necessary.
We have added two suitable products to our range for you.
Burgol Suede & Nubuck Cleaner
Only when the various brushes for suede leather are no longer sufficient, the shoes are cleaned wet. To make this as easy as possible, we have developed a suede cleaner to spray on, of course without propellant gas.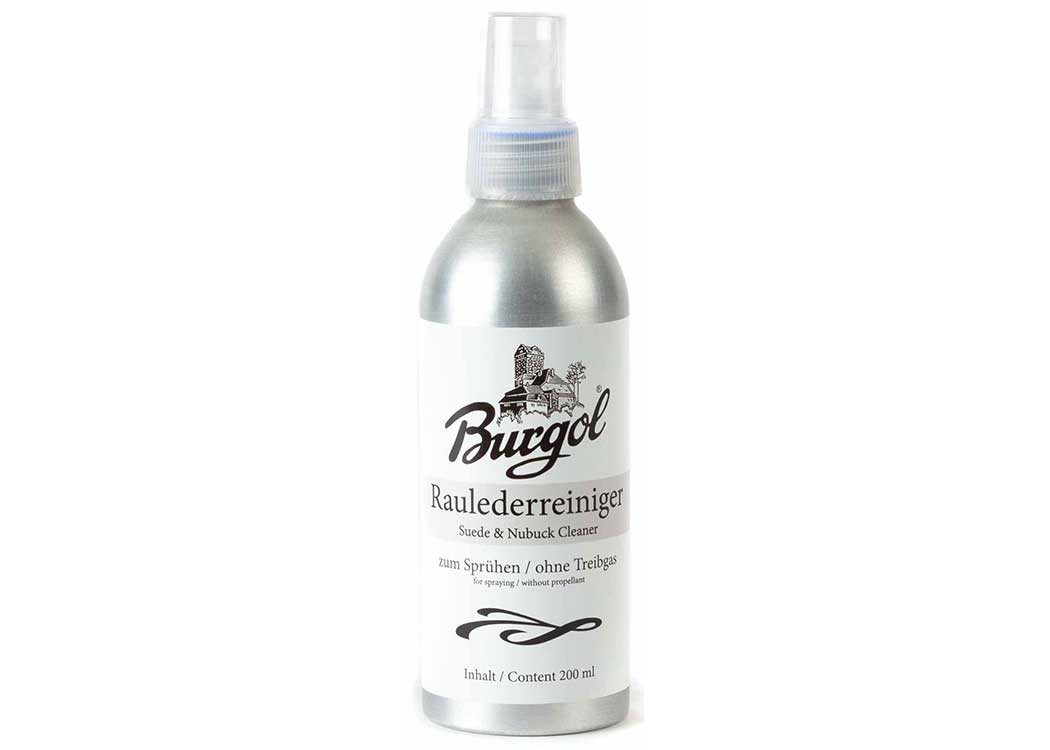 The application is very simple. Spray the suede cleaner on a large area, let it work for two to three minutes, take up some water with a brush and brush the shoes out wet.
The suede cleaner does not require propellant gas thanks to its pump spray head. Despite its gentle formula, it has excellent cleaning power.
Burgol Shoe Care Set Suede
If you have not owned any suede shoes before, you will need a suede cleaner, a few brushes and a waterproofing spray. We have put everything together for you in a set.
Not only for your own use, the set in its attractive packaging is also the ideal gift for friends of suede shoes.
The following content is in the set.
Burgol Suede & Nubuck Cleaner
The use and application we have already described above.
Burgol Waterproofing Spray
Impregnation of suede shoes is necessary at any time of the year. It not only protects against moisture and rain, it also reduces the adhesion of dirt.
The pump spray without propellant gas can also be used indoors.
Burgol Luxury Dirt Brush
Brush out suede shoes immediately after wearing them to remove fine dust and dirt.
Burgol Suede Brush
Remove deeper seated dirt with the suede leather brush. The fine bronze wire digs deeper into the leather, but is much gentler on the fine pile than the brass bristles usually used for suede brushes.
Burgol Crepe Brush
Stubborn dirt on the surface can be removed with the crepe brush. The durable artificial crepe pulls off the dirt by its friction on the surface of the shoes.