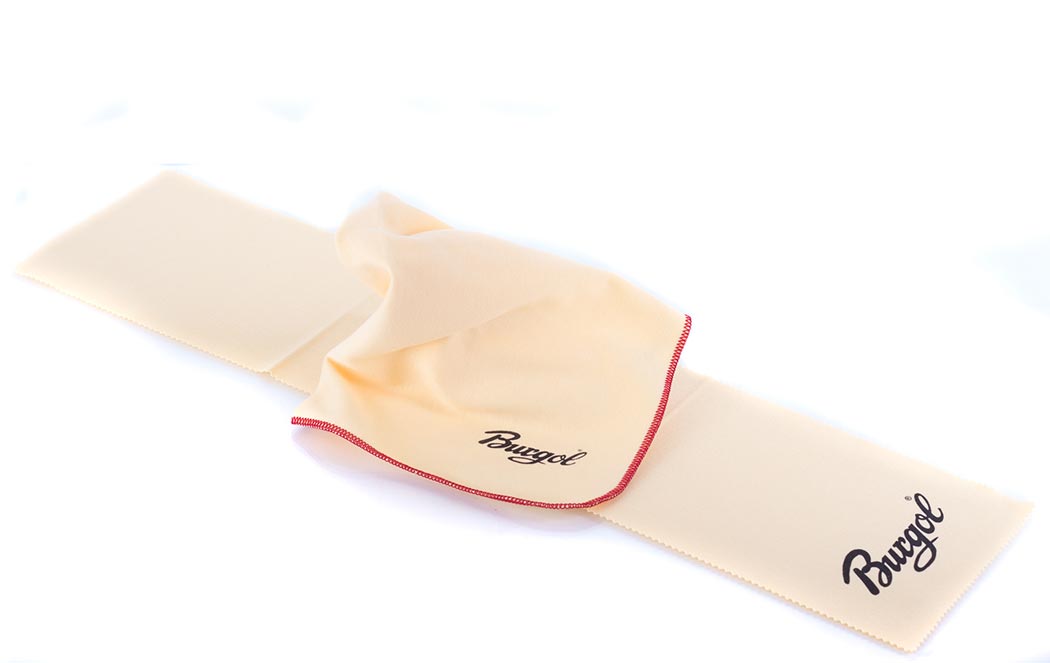 The Burgol Polishing Cloths
It could be quite simple: find a cheap supplier of cloths in the Far East, print our logo on the cloth and the subjet is done. However, this would not be in line with our demand for high-quality products and we wouldn't do a favour to our customers.
Our standards
For our customers, we wanted shoe cleaning cloths that are as lint-free as possible, have a fine structure and suitable size or the respective purpose. They should be among the best in private use, but they should also meet the high demands of professional shoe shine boys.
The square shape of common shoe polish cloths is multifunctional, though often too small, but for high gloss polishing with one or two fingers a long and narrow shape is required.
Lint-free
Very fine structure
Large and square for many applications
Narrow and long for polishing with one or two fingers
We have tested many fabrics, cloths and styles
Because many of the usual shoe cleaning cloths on the market did not meet our requirements, we tested samples from several suppliers in Germany and other European countries.
Microfibres failed the first tests. Many woven fabrics were not lint free enough or had a too coarse structure.
Finally we found a manufacturer in Germany which pleased us very much.
The fabric is elaborately knitted, similar to high-quality T-shirts, is lint-free and has a fine structure.
After many tests with water gloss polishes, wet cleaning of shoes, repolishing of shoe wax, the best shoe cleaning cloth was found for us.
Our new shoe cleaning cloths
Both Polishing Cloths are based on the fine knitted fabric, made in Germany.
Elaborately knitted instead of simply woven
Lint-free
Particularly fine structure
Made in Germany
100 % cotton
Burgol Premium Polishing Cloth
The universal shoe cleaning cloth for many purposes. The usual sizes are difficult to handle. We therefore have our shoe cleaning cloth produced in the size of 40 x 40 centimetres. Wet or dry, folded or baggy, our premium polishing cloth handles well several tasks.
Size 40 x 40 centimeters
Edges with looping seam
Burgol Polishing Cloth Super Gloss
For the well-dosed application of shoe wax or for a water gloss polish, a small area of the shoe cleaning cloth is required. The shoe cleaning cloths are wrapped around one or two fingers. With square shoe cleaning cloths, there is always too much cloth behind the fingers and in the hand.
With a width of 15 centimetres and a length of 60 centimetres, we have the ideal size for the one- or two-finger winding technique.
A looping seam would disturb. The zigzag cut prevents the cloth from fraying.
Size 60 x 15 cm
Zigzag cut