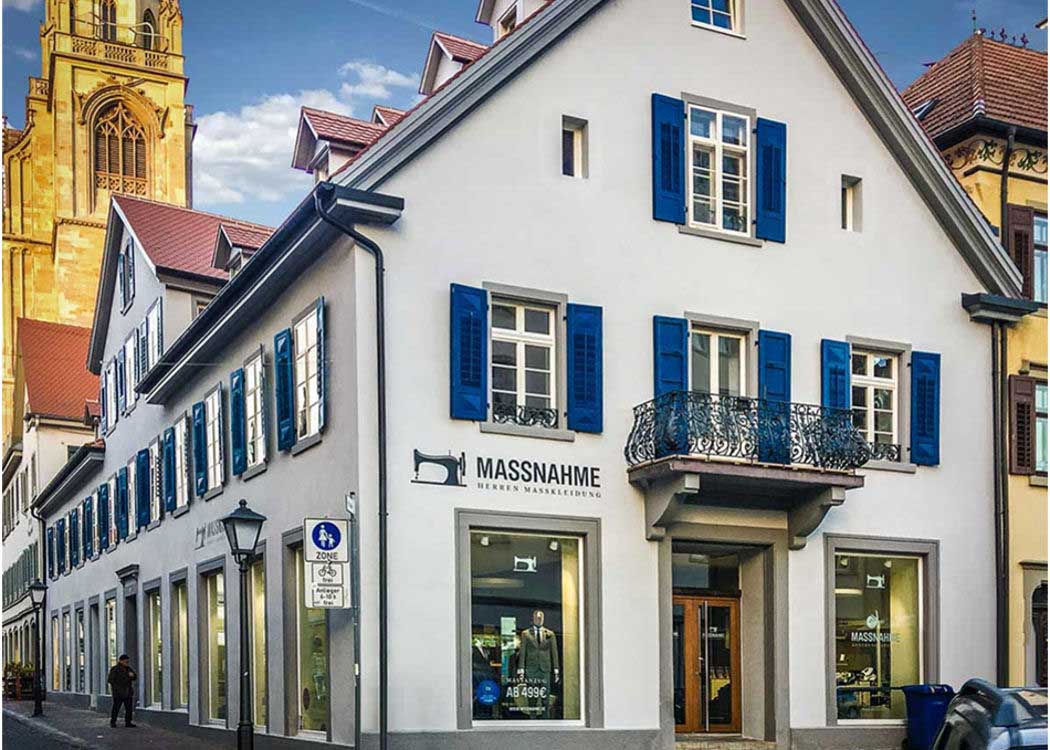 Our new Burgol dealer - Massnahme in Constance
Here you will find a large selection of welted footwear and a wide range of Cordovan shoes from the American brand Alden.
As the company's name indicates, the company also manufactures custom-made shoes and clothing. There is also an alteration atelier in house. Even hand sewn buttonholes can be re-stitched. Free modification of your custom-made clothing is offered for life.
In autumn 2018, a shoe care seminar will take place in Constance at Massnahme with a limited number of participants (maximum 10 persons). For more information regarding Massnahme, please visit www.massnahme.de