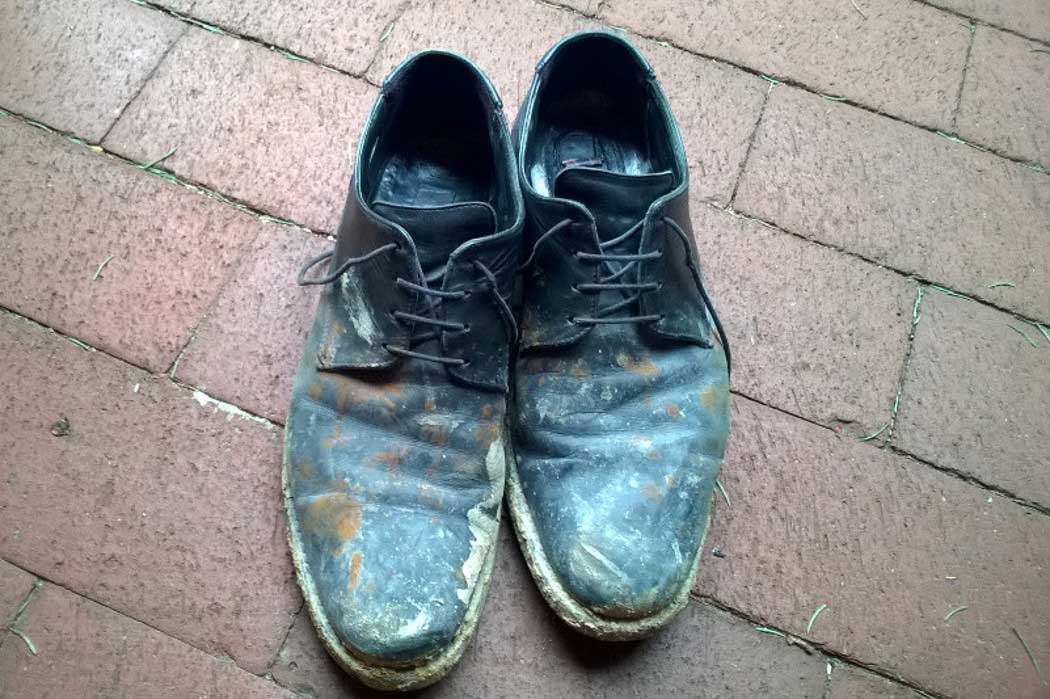 Good shoes worn on the construction site
A few weeks earlier I had started to deal with the topic of shoe care. Until then I always thought, that regular cleaning would give your shoes maximum care.
In a somewhat more exclusive shoe shop I was then made aware of the subject of shoe care........ I then bought the Burgol "Equipment" and began to care for my shoes. At first hesitant, because I didn't want to do anything wrong, but then I dared to experiment a little more.
Now I've tried the subject of "Water Polish" for the first time. According to your recommendation, I first tried it on old shoes... on very old shoes, on shoes that I only use for gardening and painting, on shoes that should have been in the trash a long time ago (see above).
In the first step I washed these shoes with leather soap.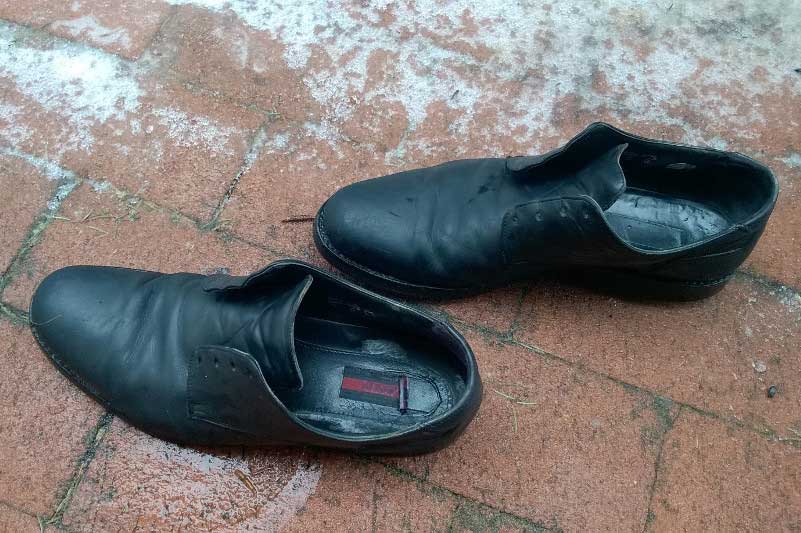 Afterwards I treated them several times with your Burgol Shoe Polishing Wax and last but not least I applied the water shine polish. I have captured the astonishing result in pictures.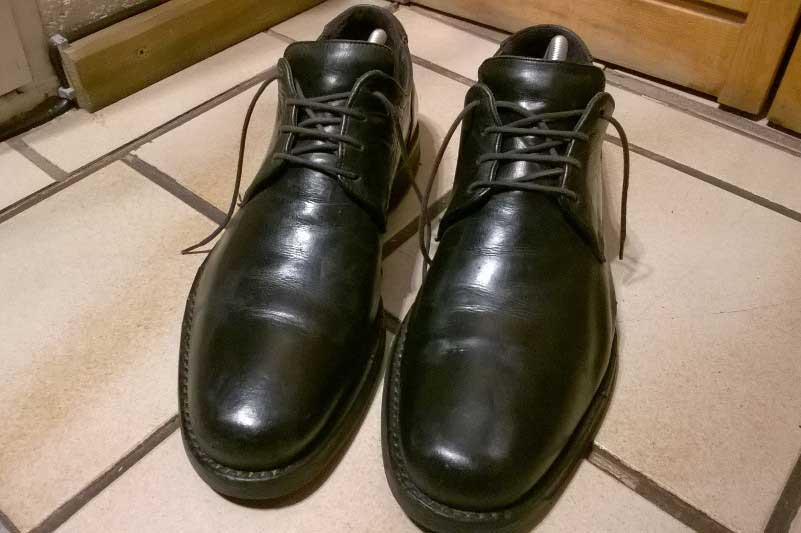 ....... incredible. That I just wanted to let you know.

The testimonial of a satisfied customer.