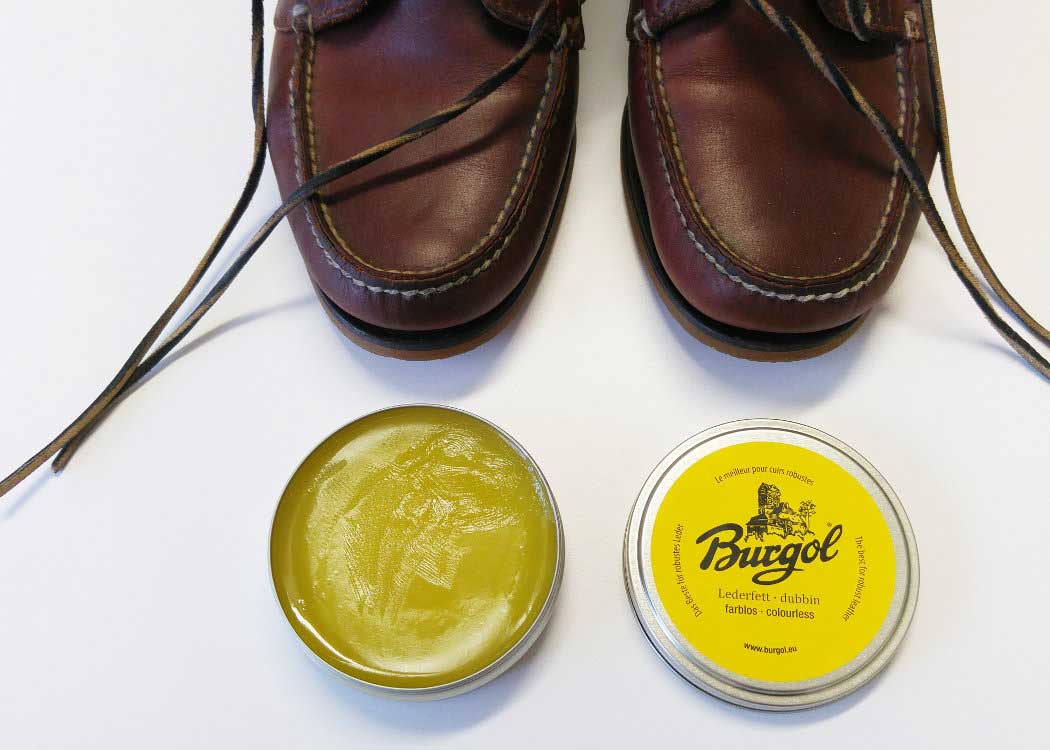 Burgol Dubbin for leather laces
In summer, boat shoes are a stylish outfit for leisure looks. Whether a yacht is available or not, they are light, mobile and wonderfully comfortable to wear. These types of shoes are worn without socks. With them, anyone can comfortably survive the hot months. The only drawback is that the shoelaces come off very easily.
Greased leather laces are very robust, made for everyone, no matter how adventurous the sailing trip is. They can also be comfortably threaded through the brass eyelets of the boat shoe and then easily tightened. However, tying with a normal knot can be difficult, as it easily loosens when the boot shoe is actively worn. Here we show you a binding technique that holds shoe laces together firmly for every foot movement on the one hand, but also lets them unknot easily with a pull on the other. This saves you the nerve-racking crumbling when you simply want to slip out of your boat shoes quickly on the beach. Most original boat shoes, such as the forefathers Sperry, Sebago and Timberland, have oiled leather upper leather, as they are also often worn out of salt water on board. For care we recommend Burgol Dubbin. This should be applied very thinly once a season. If they use too much, the leather can become spongy and sticky and the water vapour permeability is negatively affected.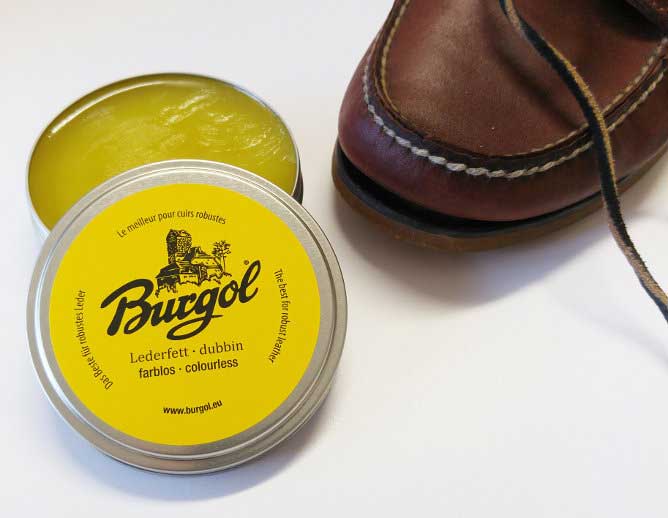 Why should leather laces be greased?
Leather shoe laces are quite special, which is why they are only used in certain situations or special shoe models. When guiding through the eyelets of boat shoes, tightening or simply tying them, they can twist, i.e. form "threads". Another problem can be their edges, if they are often pulled over each other, rubbing against each other and finally cutting into each other. Both cases can be predisposed or remedied by lightly greasing the shoelaces. Our Dubbin can be used for this, for example.