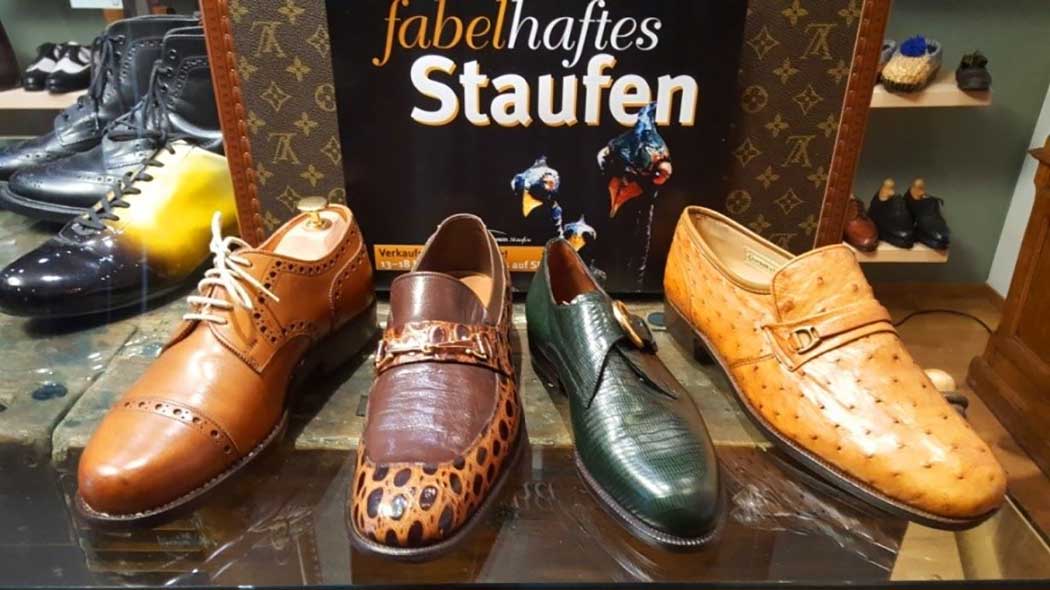 Classic Shoes Staufen – First Class/Second Hand
Bernd Herkenrath has successfully filled in a niche with his Classic Shoes shoe restauration line in Staufen near Freiburg: noble second-hand men's shoes are restorded and sold at reduced prices.
How it started
After Bernd Herkenrath's shoe cabinet threatened to burst at one time or another, some pairs of the brands ALDEN, TRICKERS, ALLEN EDMONDS and LUDWIG REITER etc. were taken to the flea market in Baden-Baden. The shoes quickly made new friends there on a Saturday. The frequently asked question "Can you imagine wearing second-hand shoes?" was almost always answered positively with "If they look like this and are so cheap, why not?
This led to a small but fine business idea: the purchase of high-quality, worn shoes in good condition, in order to restore them in cooperation with a first-class shoemaker and then offer them for sale.
In the meantime, Herkenrath has been presenting itself in a small, lovingly designed shop in Staufen, south of Freiburg, in the Markgräfler Land. The first two years can be described as success – tendency to increase!
The assortment
The stock always includes about 400 pairs of Oxfords, Derbys, Monks, Loafers, Chelsea Boots etc., in different sizes, colours and leathers, of course for men and women. It goes without saying that these are the classic models of English, American, Hungarian, Italian and Spanish shoe manufacturers.
The Shoe restoration
So that shoes can be offered again in good conscience, a sound refurbishment is a matter of course. Both the upper leather, interior and soles are thoroughly cleaned, disinfected and treated from scratch with first-class care products. If necessary, soles, heels, insoles and heel linings are also professionally renewed by a master shoemaker.
"Hardship cases "are thoroughly cleaned with saddle soap.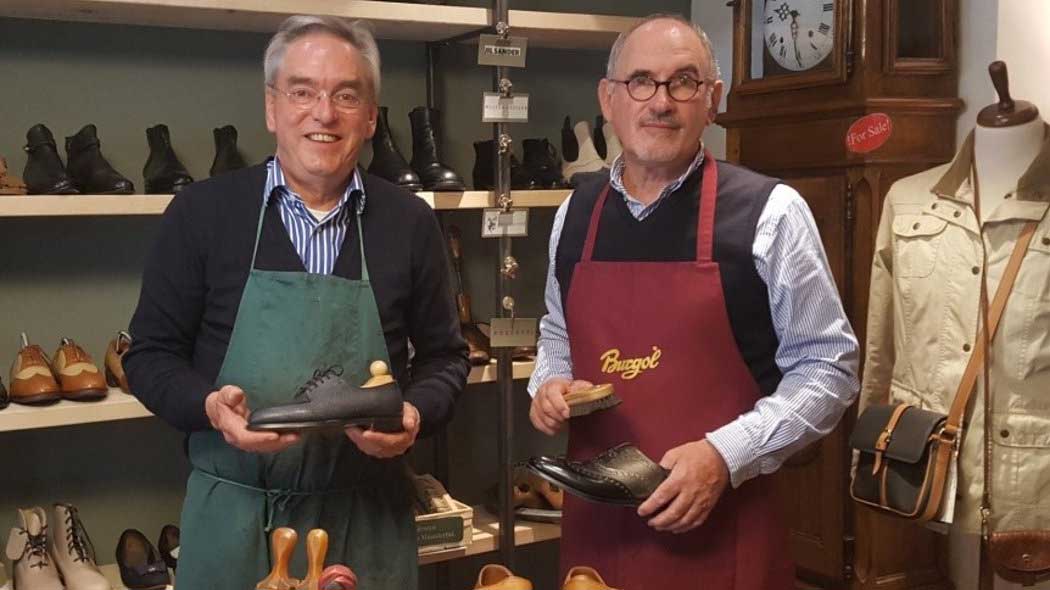 Classic Shoes uses BURGOL products for shoe cleaning and care. The product range is also available for customers in Staufen. Rainer Ersfeld visits Bernd Herkenrath in Staufen.
Contact
Website: Classic Shoes Staufen