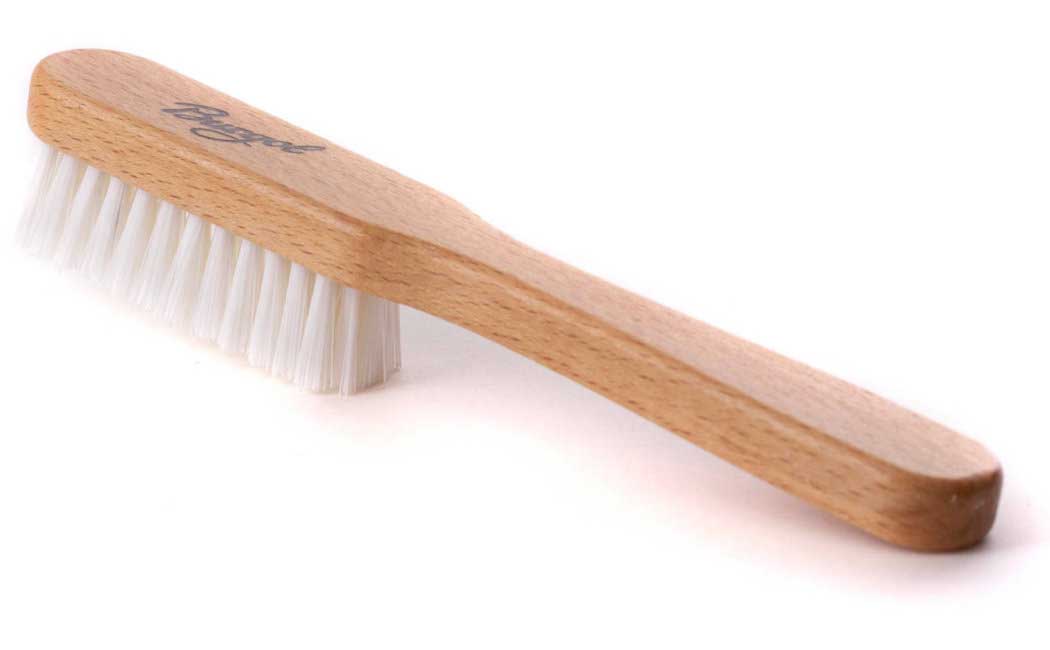 Burgol presents the new Sneaker-Brush
Sneakers have been the star of the shoe world for quite some time. Many love them because of their comfortable fit, the sportiness or coolness as well as their universal applicability.
They are simply trendy! In addition, sneakers have now established themselves in areas where they would traditionally have been simply Nogos, e.g. in business life. Sneaker care seems to be simple at first glance, but first of all you have to look carefully at the material and available care products. Burgol has recently started offering a Sneaker Brush - after all, only a well-groomed sneaker is an eye-catcher...
Burgol's shoe care products basically come from the high-quality leather shoe segment. In order to enable such shoes to have a long life with an optimal appearance, shoe care products and shoe brushes have been created over many years, e.g. the popular Shoe Wax, the Premium Shoe Pomade, hand tufted fine polishing brushes made of goat and yak hair or the popular polishing cloths.

The development and successive improvement of all these shoe care products has sometimes taken months, if not years. Burgol has always involved professional shoe shine boys and customer feedback in these processes. Now Burgol has finally taken on sneakers and launched a textile brush that benefits from the experience of professional shoe shine and takes into account the special upper material of typical sneakers:
The highlight of the Burgol Sneakerbrushes are the non-hooking, synthetic bristles, which ensure a particularly gentle cleaning. In contrast to other brands with the same purpose, they do not pull micro-threads when brushing a shoe. This means that Burgol Sneaker Brushes do not damage the upper material and thus the appearance of the sneakers and are even more effective against dust, superficial dirt, salt spots, etc.
The Burgol Sneaker Brush with its 180 mm length lies well in the hand. Like all Burgol shoe brushes, it is made in Germany from local beech wood and its bristle surface measures about 75 x 21 mm, the bristle length 19 mm. Like all Burgol products, the Burgol sneaker brush is a product "made in Germany".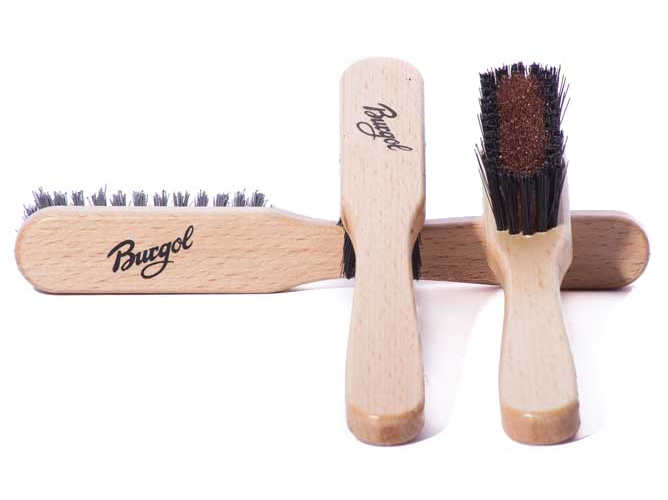 Tip: For sneakers made of nubuck or suede leather, we still recommend the Burgol Suede Brush - equipped with a gentle bronze wire instead of the usually used aggressive one made of brass - in combination with the crepe brush, because these two shoe brushes are specially matched to the fine pile of this leather.