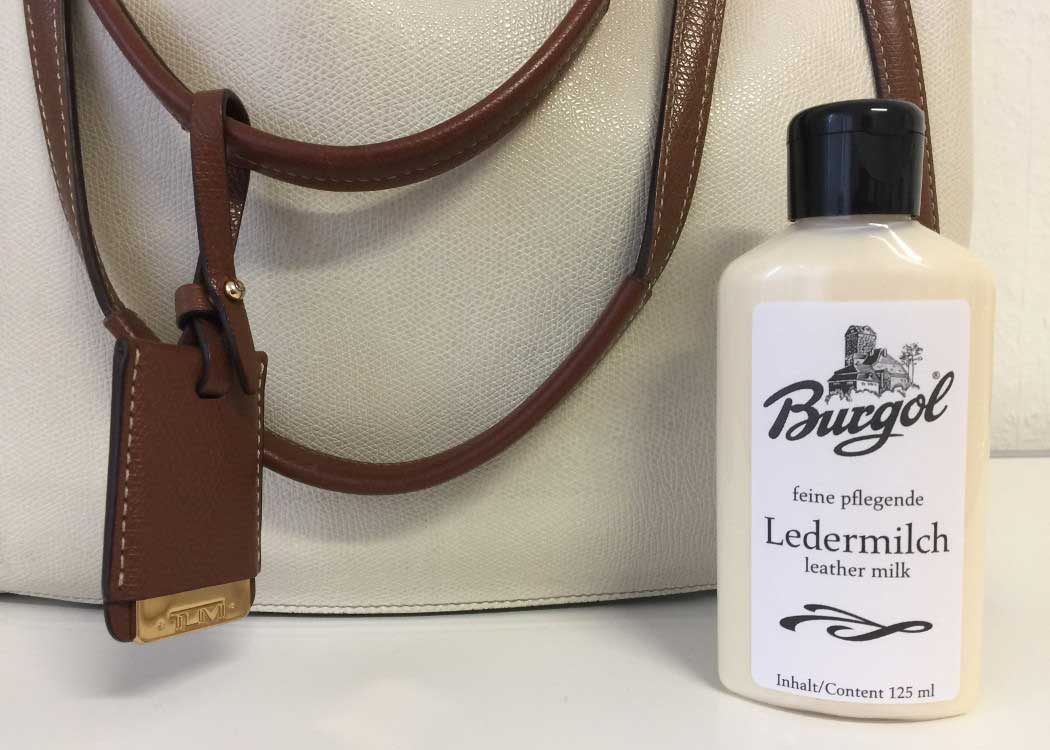 The Burgol Leather Milk for handbags
Handbags are constant companions and therefore exposed to changing weather conditions. So what should you do if the leather is likely to become dull and brittle?
Burgol leather milk is our answer to this: in addition to being used for the gentle cleaning of men's and women's leather shoes, it can also be used for all kinds of leather goods, in particular to care for handbags.
The Burgol Leather Milk
The Burgol Leather Milk is a leather care product which has been developed mainly for use in shoe care. In addition, it can also be used for cleaning, but not against heavy soiling, which belongs to the tasks of the Burgol Shoe Cleaner. It should only be used for smooth and embossed leathers and plaited leathers.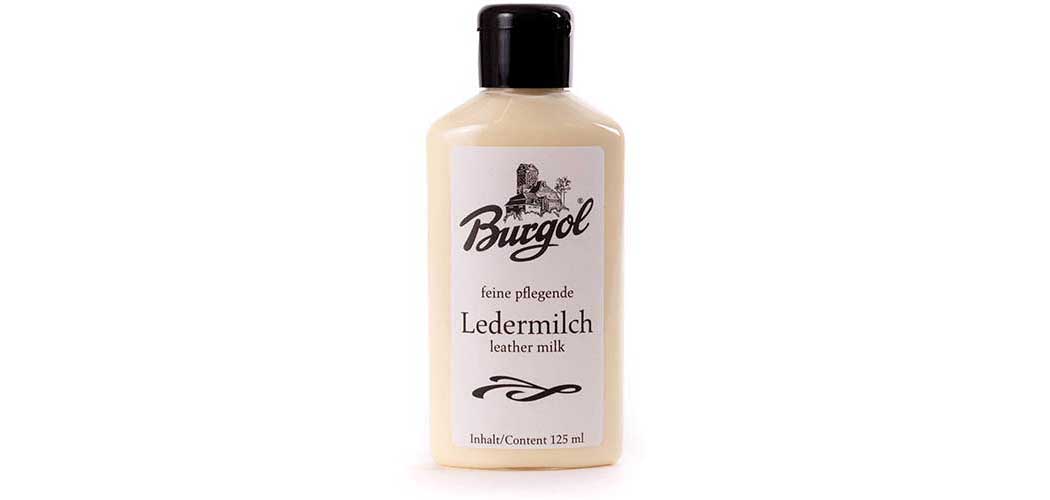 Common Application - Men's shoes
Burgol's Leather Milk is recommended for the cleaning and care of men's shoes because it fulfills a wide range of tasks. Applied to a standard shoe polish cloth, it can be used to remove dirt and surface stains more easily. The advantage here already - the leather milk does not contain any aggressive solvents. It can therefore be used without hesitation for most dyed shoes.
After rubbing in and a short application time as well as after removing of any surplus leather milk, the leather is already noticeably smoother and the colours are fresher. When used regularly, leather shoes are protected against ultra-fine cracks, a worn out appearance and less vulnerable to stains.
Also suitable for the care of handbags
In the case of handbags, it is very similar. However, the aspects of gentle cleaning, colour refreshment and especially the suppleness of the leather are the main purpose . In the course of time, the handles, which are often thrown over the shoulder, as well as the sides of the handbags - exposed to wind, rain and full sunshine - become brittle and then appear dull. In addition, a thin film of pollen and street dust can build up on smooth or embossed leather bags - this should be removed regularly. With Burgol Leather Milk from the easily doseable 125 ml bottle, it's child's play. However, it is essential that the cleaned handbag is removed from surplus leather milk after the soaking time to avoid stains on clothing.