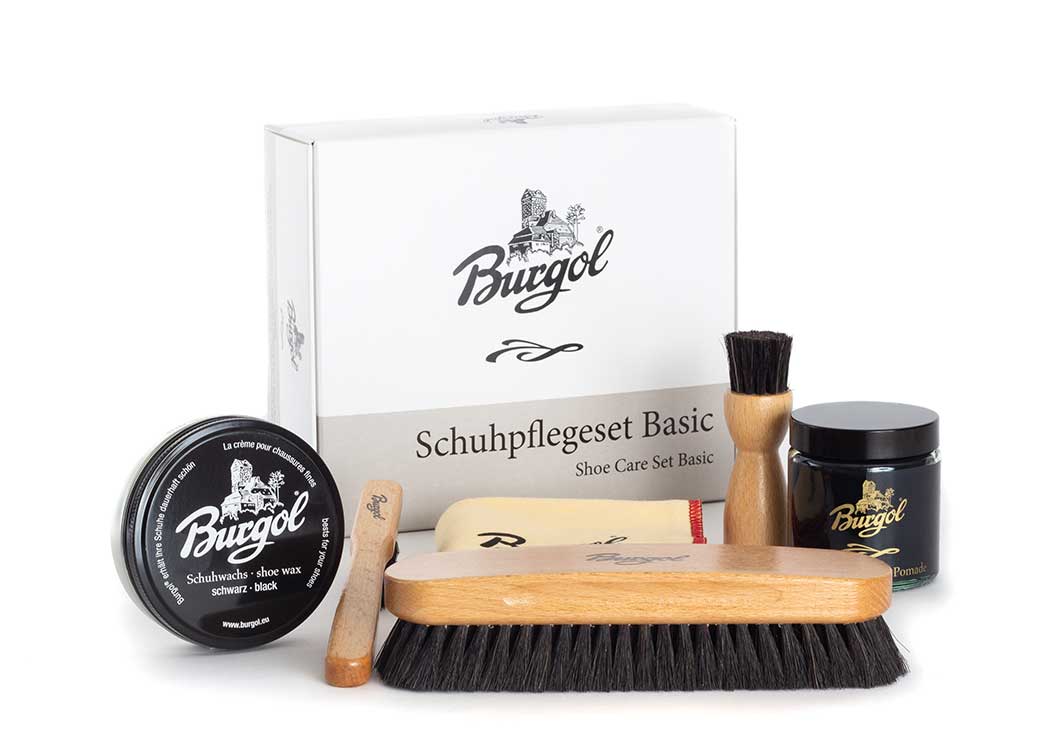 Burgol makes it easier for you
For the care of your good smooth leather shoes, we have all the right products in our range. With our new Burgol Shoe Care Set Basic we make the choice a little easier for you.
For the new shoes
New shoes need regular care so that you can enjoy them for a long time. With the shoe care set in 10 different colors you get a basic equipment for shoe care. It does not take much more to keep the shoes in good condition for many years.
Ideal as a gift
Who has a shoe lover in the environment and needs a perfect gift, surely spreads a lot of joy with our shoe care set. Matched care products and high-quality shoe brushes from Germany can always be given as a gift.