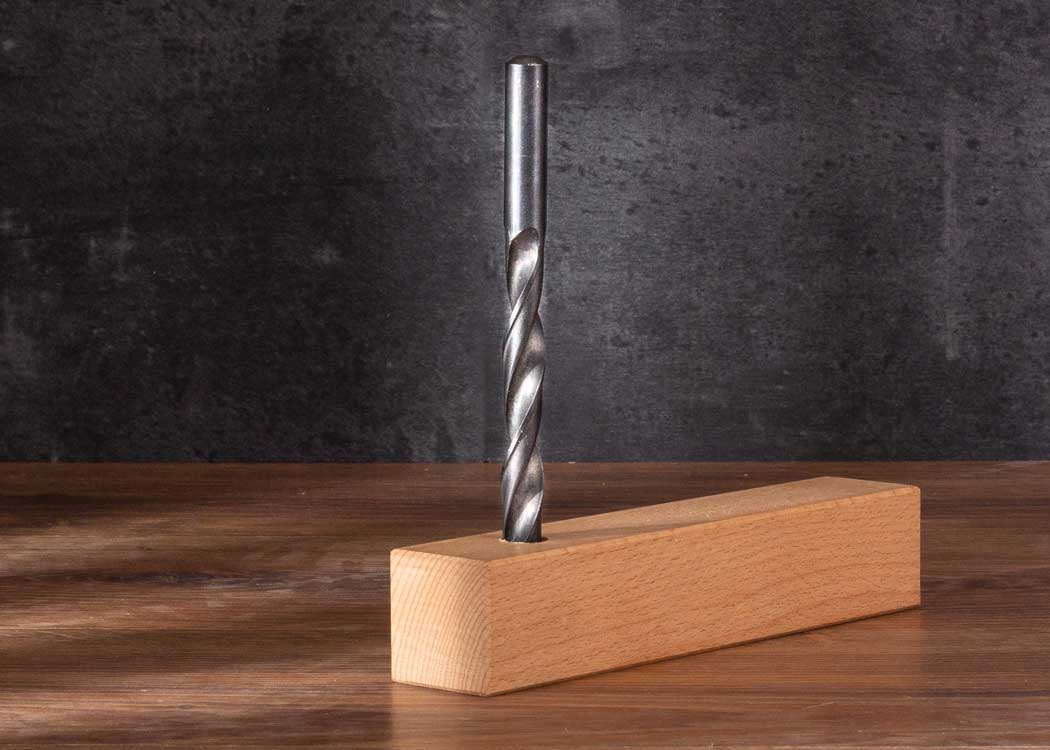 Burgol and the boreholes
Our passion is shoe care. But sometimes we go so far into detail that we even think about individual drill holes.
Today, fitting a piece of beech wood with natural bristles is routine. But the result is not necessarily satisfying.
For our new luxury dirt brush, which is suitable for the upper leather of shoes, we needed several attempts.
To get a first impression, we simply tufted the brush wood of our previous dirt brush with bristles 20 millimetres long. The length of the bristle fitted, strong enough for the dirt but still gentle enough on the leather.
Too little brush surface
However the look at the brush surface was disappointing. Like with a sparse hair growth, more light surface than hair, in this case bristles of course, were visible. More tufts of bristles had to go into the wood.
This is where the story about the drill holes begins.
We increased the number of holes. In length from 15 to 19 and in width from 5 to 6 holes.
The uneven surface
Our new drilling pattern took us a little further. The brush surface was now much denser and therefore more effective on dirt and gentler on leather.
However, the brush surface was not evenly tightly tufted. We had to go into more detail.
The solution
It took a few more steps for the optimal brush surface. We revise the drilling pattern, by slightly shifting the spacing of the inner rows.
But only the last detail of our work brought the desired result. Slanted drill holes were the solution.
If you look at the Luxury Dirt Brush from the side, you will see tufts of bristles protruding vertically upwards in the centre. Further out towards the tip and the flattened end, the tufts of bristles protrude from the wood at an increasing angle.

The result
Only our passion for every single drill hole enabled the result. A dense and very even brush surface and a straight finish of the bristles at the slanted end of the brush.
All this that you can enjoy your well-kept shoes for a long time.